IXYS UK Heatsinks
IXYS UK stock a range of high efficiency Heatsinks, they specialise in Air Cooled and Solid Fin Heatsinks. Heatsinks are passive heat exchangers, they transfer heat generated by electronic or mechanical devices to a fluid medium, they are usually an air or liquid coolant which allows the device's temperature to remain at optimal levels.
Part Number

Old Part Number

Weight Kg/m

Periphery mm

Area mm2

Fig.

XSFGxxxxAN
G Fin
8.1
1059
2979
WH1
XSFGxxxxAN
GA Fin
15.6
1682
5867
WH2
XSFHxxxxAN
H Fin
12.7
1684
4655
WH3
XSFTxxxxAN
T Fin
20
2065
7573
WH4
XSFTBxxxxAN
TB Fin
29
2467
10905
WH5
XSFTCxxxxAN
TC Fin
28
2544
10561
WH6
SXFLPxxxxAN
LP100 Fin (40 Vane)
30
6620
11172
WH7
SXF46xxxxAN
WS46 Fin
20
2822
7411
WH8
SXF30xxxxAN
WS30 Copper Fin
Dimensions 125mm x 125mm x4 vanes
WH9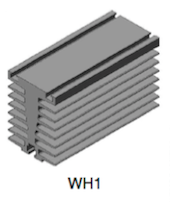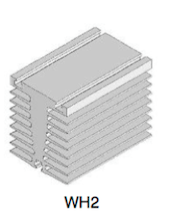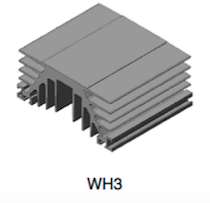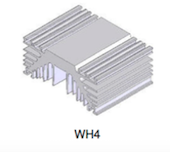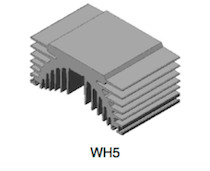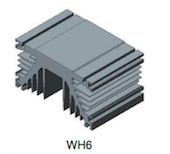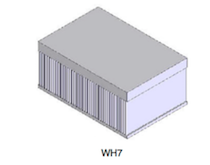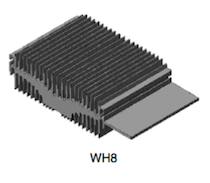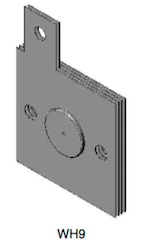 View GD Rectifiers' complete Heatsink range here.
For further information on IXYS UK Heatsinks, please call: 01444 243 452 or email: .(JavaScript must be enabled to view this email address).
IXYS UK Westcode
IXYS UK Westcode, formerly Westcode Semiconductors has been at the forefront of power semiconductor design. Supporting a truly worldwide and diverse market place, IXYS UK Westcode has evolved in to one of the world's leading manufacturers of high power semiconductors.
Further information:
You can find further information on IXYS UK Westcode using the following links:
Tel: 01444 243 452
Fax: 01444 870 722
Email: enquiries@gdrectifiers.co.uk