May 2018 - PCIM Europe: What to Expect
Published on: 29/05/2018
Learn what to expect from the industry's favourite power electronics exhibition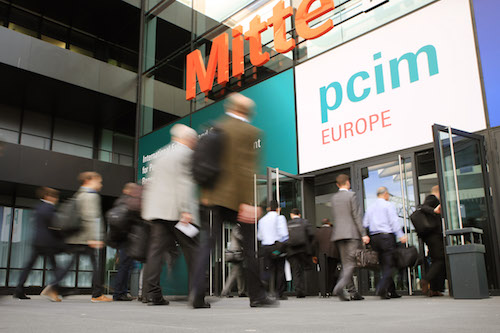 The largest exhibition in the power electronics industry, PCIM Europe will take place next month on 5-7th June at the NCC MItte in Nuremberg where 465 exhibitors from around the world are set to showcase their product portfolio. International exhibitors will present in three exhibition halls and will discuss the latest products, trends and developments in the power electronics industry.
The main product focus will be on power semiconductors and passive components, which will make up 36% of exhibitors, followed by power converters, power supply and thermal management which will make up 25% and coils and magnetic materials will account for 20% of exhibitors. These well known areas of focus make the annual event a must for all trade visitors in power electronics, electric mobility, automobiles, automation and power supplies.
Alongside the keynote talks, the Spectrum area will also offer lecture forums and sessions as well as a poster presentation from the conference program.
PCIM Europe is the forum for technologies for the whole value chain of the power electronics industry from the components to the intelligent system. It helps visitors gain a complete overview of the market, attend over 300 presentations about the latest research findings and technologies, see 465 exhibitors and network with experts from all over the world.
GD Rectifiers is one of the UK's leading independent distributors of power electronic components, including: semiconductor devices, passive components, power assemblies and controllers, heatsinks and hardware, circuit protection devices, renewable energy devices, magnetic transducers and traction converters and subsystems. They have been servicing engineers, buyers and procurement specialists for over 50 years and are the go-to power specialists for power electronic components.
If you would like to discuss any project requirements and receive a no obligation quote, please call GD Rectifiers on: 01444 243 452 or email: .(JavaScript must be enabled to view this email address).