February 2018 - IXYS UK Westcode Thyristor & Diode Modules
Published on: 08/02/2018
Find out more about Westcode's Thyristor and Diode Modules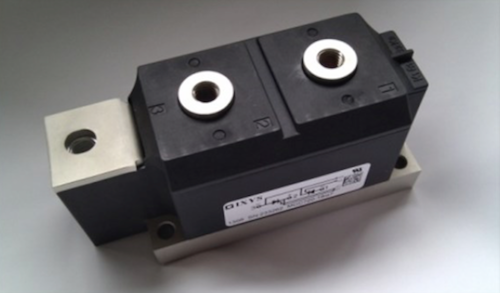 IXYS UK Westcode's wide range of isolated base pressure contact thyristor and diode modules are available in 9 standard configurations, all devices offer full pressure contact construction for maximum reliability and performance at rated current.
The range features a Vrrm/Vdrm between 1200V and 3600V, they are available as dual thyristors, dual diode or thyristor/diode options. Single diode/single thyristor options are also available.
Features & Benefits
- Vrrm/Vdrm up to 3600V
- Electrically isolated baseplate
- Industry standard package
- UL recognition
- Simplifies mechanical design
- Rapid assembly
- Full pressure contact construction
In 2016, IXYS UK announced additions to its standard range of power modules, including a new 327A, 3600V io2 pressure contact module and a new range of smaller io3/N3 modules with current ratings from 160A-544A and voltage ratings from 1400V-3600V.
The Thyristor and Diode modules are commonly used in the following applications: soft starts, industrial drives, wind power converters, welding and front end rectifiers.

For further information on the complete IXYS UK Westcode product range please call our team today on: 01444 243 452 or email: .(JavaScript must be enabled to view this email address).