August 2017 - Mersen Fuses
Published on: 11/08/2017
Discover Mersen's complete range of fuses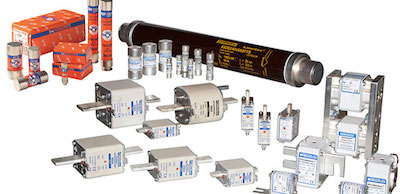 Mersen is a world leader in circuit protection, offering innovative solutions to enhance the safety and low voltage installations and equipment.
Mersen provides added value to buyers by offering technical support for OEMs, electrical contractors, panel builders, plant maintenance department and utilities.
Mersen has production facilities on every continent to optimise their offering, they also work with selected distributors to appeal to a wide range of markets. GD Rectifiers are a European Distributor for Mersen, supplying their complete range of fuses and solutions to its customers.
Mersen has production facilities in: France, Tunisia, United States, Canada, Mexico, India, Japan and China. Mersen offer circuit protection solutions to guard customer's electrical equipment and installations over a long period of time. Mersen markets the widest range of safe, reliable electrical and thermal protection solutions.
Mersen's products provide high quality in compliance with ISO 9001 standard. All circuit protection solutions are ASTA 20 certified and comply with the RoHS European Directive.
Discover GD Rectifiers' complete range of Mersen Fuses here.
View Mersen's Fuse Brochure here
For further information on Mersen Fuses or to discuss GD Rectifiers' complete product range please call: 01444 243 452 or email: .(JavaScript must be enabled to view this email address)