Eaton Bussmann
Eaton Bussmann is a world leading manufacturer of circuit protection solutions. Formerly known as Cooper Bussmann, Eaton's Bussmann series manufacture a wide range of circuit protection fuses, microswitches and trip indicators.
Eaton Bussmann develops and manufactures critical circuit protection, power management and electrical safety products designed to provide innovative circuit and power electronics protection, serving the commercial, data center, electrical vehicle, food and beverage markets.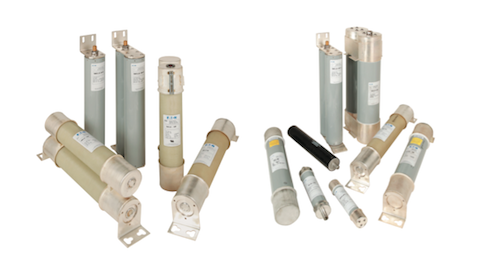 Circuit Protection
Eaton Bussmann provides a comprehensive range of fuses including: low voltage fuses, high speed semiconductor fuses and HV fuses.
IEC and British Standard Fuses
Low Voltage UL and CSA Branch Circuit Fuses
For further information on Eaton Bussmann's products please call: 01444 243 452 or email: .(JavaScript must be enabled to view this email address).
Eaton Bussmann
Eaton Bussmann are a division of Cooper Industries and are a leading Manufacturer of Circuit Protection Solutions. They manufacture a wide range of Circuit Protection Fuses, Microswitches and Trip Indicators.
Further information:
You can find further information on Eaton Bussmann using the following links:
Tel: 01444 243 452
Fax: 01444 870 722
Email: enquiries@gdrectifiers.co.uk