March 2020 - Committed to serving our customers - COVID-19 Update
Published on: 17/03/2020
GD Rectifiers has a heritage of 55 years and remains committed to serving its customers throughout this period of uncertainty – we're here to help in any way we can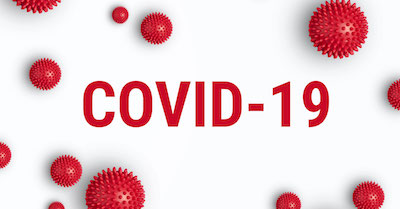 In these unpredictable and unprecedented times, communities around the globe are facing disruption and uncertainty with regards to COVID-19, in particular around the availability of goods and services.

We are continuing to follow official guidance from the government and health authorities. The well being of our employees, customers and suppliers is our number one priority.
With heightened anxiety over the COVID-19 virus, we've decided that the best thing we can do here at GD Rectifiers is to carry on business as normal, and serve you in the best way we can.
Read the latest advice from the government on Coronavirus here.



Keeping our office clean and safe
As our office and factory remain open and we take the 'business as usual' approach, we have taken a number of additional steps to ensure the safety of our employees and customers. These include:
- All employees that can work from home are doing so;
- Our production team are safely stationed 2-3 metres apart, following the social distancing guidelines;
- Santising desks, work surfaces, work benches and equipment more frequently throughout the day;
- Cleaning contact points such as door handles, taps and hand rails even more frequently with
disinfectants;
- Reminding all employees of the importance of thorough and frequent hand-washing
Continuing to serve our customers
We are committed to serving our customers throughout these uncertain times, as long as it is safe to do so.
As our office and factory remains open, we have taken a number of additional steps to ensure that our customers can continue to enjoy our products:
- As an electronic component distributor, we are well stocked on most components and are ready to
support customers quickly with their requirements
- We are working closely with our manufacturers to ensure our product supply for non-stocked items is
continuous and satisfies customer demand
- We are contacting our customers to reassure them that its business as usual
- We're advising customers to place orders as soon as possible to avoid any unnecessary delays to their
supply chain
- We are working with all of our suppliers to ensure there is minimal disruption to any of our products or
services, including delivery
Keeping you informed
We will continue to keep you updated through email, social media channels and our website. We will ensure our website reflects the best available information relating to any necessary changes to our products and services or potential closures.

For further information on steps you can take to mitigate the spread of COVID-19, please visit the Department of Health & Social Care website here.
Thank you for your support in keeping one another safe.
Paul Bentley
Managing Director, GD Rectifiers