September 2019 - Cost Effective EMC Solutions
Published on: 03/09/2019
Discover our quick and easy, cost-effective EMC solutions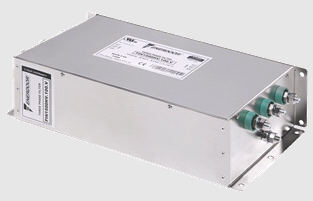 Electromagnetic compatibility filters ensure that electrical and electronic equipment does not generate and is not affected by electromagnetic disturbance. Most territories apply standards that limit emissions of radio frequency interference or susceptibility to incoming RFI. For example, in Europe, the EMC directive 2014/30/EU and in North America the FCC Part 15 outline the standards for manufacturers to follow.
EMC filters are produced using simple combinations of inductors, capacitors and resistors. The components can be combined to achieve the required performance which provides a slight balance between safety, physical size, cost and manufacturability.
EMC filters are a completely customisable product range and therefore there are infinite possible combinations of components offering unique characteristics. As higher performance demands larger, more numerous or more expensive components, there will also be many filters that achieve a pass but at an unnecessary cost.
Enerdoor offers a wide range of EMI/RFI/EMC filters and offer a pre-compliance test service which gets carried out at one of their testing laboratories. They provide an on-site flat-rate testing service to customers around the world through an efficient, global organisation. Enerdoor's flat-rate testing service is unique in the industry and they happily commit to not leaving a facility until the equipment is compliant.
Enerdoor works in conjunction with customers to perform and conduct emission tests using two options: a standard filter solution and a custom solution, built on-site. Enerdoor's pre-compliance testing helps identify a filter that balances safety, physical size and cost.
Enerdoor's filters also feature extensive CE certifications, the CE mark is a symbol that the manufacturer affixes to the product so that it can be sold in Europe and it was first launched in January 1996. The CE mark confirms that the manufacturer takes responsibility for the compliance of the product with all applicable health, safety, performance and environmental legislation that falls under Europe. Outside of Europe, the equivalents are: FCC in the United States, CCC in China, VCCI in Japan, RCM in Australia and New Zealand and KCC in South Korea.
GD Rectifiers are Enerdoor's only UK distributor and stock their complete range passive components, circuit protection and electromagnetic devices including: EMI Filters/RFI Filters/EMC Filters, DC Filters, Harmonic Filters, Motor Protection, Parallel Filters, Power Factor Correction, Surge Arresters and Voltage Stabilisers.
For further information on Enerdoor's complete range of electromagnetic products or to discuss your requirements, please call our team on: 01444 243 452 or email: .(JavaScript must be enabled to view this email address).