April 2019 - Specialist Distributors offer invaluable expertise
Published on: 10/04/2019
Many OEMs look to specialist distributors not just for components but for advice on what parts are the best fit for their application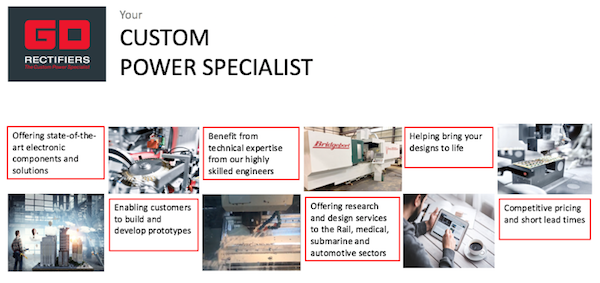 Specialist distributors have been a vital link in the electronics supply chain for decades, but their importance continues to rapidly increase as more products and customers look to distributors for technical expertise.
OEMs often like to purchase from specialised distributors because they have expertise in certain types of technology and product lines, they have a better understanding and knowledge of products, manufacturers and the underlying technology of the parts. This can be especially important to companies that have never used electronics in their products but now need to ahead of the Internet of Things (IoT).
Various specialised distributors are very small with a limited customer base while others have grown to be major players in the supply chain by focusing on a limited number of products.
Specialist distributors are required because there are so many part numbers, manufacturers and product variations that distributors can offer the technical information you need straight away, saving customers time and money sourcing components. Providing product knowledge and technical expertise to customers is key to specialist distributors because it's what sets them apart from mainstream distributors.
GD Rectifiers is a global manufacturer and distributor of products, services ands solutions to commercial and industrial users of power electronic components. Established in 1964, GD Rectifiers has over 50 years of extensive experience in the aviation, automotive, rail, medical, industrial and electronics markets. Alongside being one of the UK's leading distributors for semiconductor components, passives, circuit protection devices and traction converters and subsystems, they also manufacture their own range of power assemblies, heatsinks, selenium rectifiers and obsolete semiconductors.
Customers may have a concept for a product or maybe close to finishing a new product design but aren't sure if the design of the product is complete. GD Rectifiers works with customers and points them in the right direction for solutions both on the testing side of things and sometimes something they've forgotten about in the design specification.
GD Rectifiers also recommends design solutions for customers, showing them all potential choices and highlighting the most cost, time and performance efficient options. GD Rectifiers offers customers a deep understanding and knowledge of the products they stock and their associated technologies. They use this knowledge to move customers from standard products into a solution that easily fits their needs. GD Rectifiers have a hands-on approach which is often more important than being the largest broad-line distributor in the market.
For further information on GD Rectifiers visit the website here or call the team today on: 01444 243 452 or email: .(JavaScript must be enabled to view this email address).