March 2021 - Enerdoor's FINHRM5C Passive Harmonic Filter White Paper
Published on: 25/03/2021
Download Enerdoor's FINHRM5C white paper today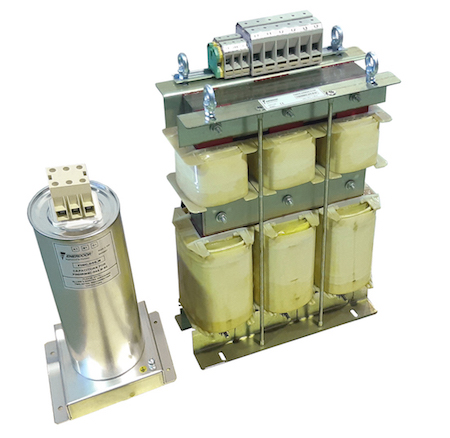 GD Rectifiers has partnered with Enerdoor to provide a White Paper on their new FINHRM5C passive harmonic filter which is available with excellent attenuation of current harmonic distortion and overvoltage spikes.
GD Rectifiers is Enerdoor's official UK distributor, providing Enerdoor's complete comprehensive product range to customers in the UK, including: DC filters, harmonic filters, line reactors, motor protection devices, parallel filters, power factor correction, surge arresters, voltage stabilisers and EMI-RFI filters.
Enerdoor's FINHRM5C passive harmonic filter is used in a wide range of applications such as: VFDs and servo drives, SCRs (silicon controlled rectifiers), HVAC systems, oil and gas, water and wastewater, processing and industrial automation.
Download the FINHRM5C Datasheet
The FINHRM5C passive harmonic filter is unique to the market and one of the smallest in the industry. It is rated up to 690Vac for the HV version and THD reduced to less than 5% with enclosures NEMA 1 and 3R available. It is compliant with international IEEE-519 and IEC61000-3-12 harmonic standards, carries UL approval for the US and Canada and supports applications up to 750A.
Download Enerdoor's FINHRM5C Passive Harmonic Filter White Paper here.
Enerdoor has decades of motor protection and electromagnetic compatibility experience with a track record of solving compatibility issues for companies around the world. Enerdoor is one of the few manufacturers in the world able to supply filters that conform to the new short circuit current rating (SCCR) request of the UL508A for control panels. Enerdoor's products are UL/CSA and UL508A approved, and they also offer a 5 year warranty on all EMI-RFI filters, providing customers with the confidence they need to install these filters in to new designs.
GD Rectifiers is Enerdoor's exclusive UK distributor, offering competitive pricing, expert technical support and fast delivery on Enerdoor's product portfolio. GD Rectifiers partners with customers from the initial concept and design stage, right the way through to installation and aftercare, supporting customers on their projects throughout.
For further information on Enerdoor's product range or to discuss your requirements, please contact our team on: 01444 243 452 or email: .(JavaScript must be enabled to view this email address).