Littelfuse Medium Voltage Fuses
Littelfuse offers a wide range of E-Rated, R-Rated, Potential Transformers and 700-xxx Series of Medium Voltage Fuses available in multiple configurations to suit most applications.
Medium voltage fuses are not intended to provide overload protection; they are usually only applied in situations where it is not necessary to open small overcurrents. Medium voltage fuses also offer a more comprehensive range of system voltages of 2,400-38,000Vac.
E-Rated
Littelfuse provides a selection of E-rated medium voltage fuses for the protection of transformers, potential transformers, feeders and motor circuits. Single, double and triple barrel designs are available to cover a wide range of current, voltage and interrupting ratings.
E-rated fuses have time current characteristics that provide current limiting protection for power transformers, potential transformers, power centres, feeder centres and unit sub stations. E-rated fuses can also protect against high and low value fault currents.
Littelfuse offers a wide range of configurations: ferrule type, clip lock and bolt-in mounting suited to almost any application. Littelfuse offers a line of E-rated fuses that are hermetically sealed for use in hazardous environments.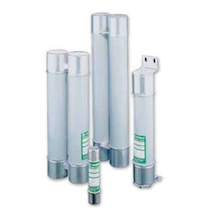 Littelfuse's medium voltage fuses range from 2,400 to 38,000Vac and their high voltage fuses range from 38,000Vac and higher.
Amps (A): 3, 7, 10, 15, 20, 25, 30, 40, 50, 65, 80, 100, 125, 150, 175, 180, 200, 225, 250, 300, 350, 400, 500, 550, 600
Vac (V): 2750, 5500, 8250, 15500, 25800, 38000
Interrupting Rating: 8000A@15500Vac, @2750Vac, £5500Vac, @8250Vac, @15500Vac
R-Rated
R-rated fuses provide short-circuit protection for medium voltage motors, motor controllers and associated equipment. The R-rated fuse components have a limited ability to absorb the energy of large short circuit currents.
The motor controllers within the fuse contain overload relays which provide both overload protection and locked rotor protection to the motor. The controllers are also able to interpret the low value short short circuits within the capability of the motor controller, protecting the medium voltage R-rated fuses from sustained overcurrents.
Littelfuse's R-rated fuses are available as hermetically sealed and with bolt-in mounting configuration. Live parts and mounting clips are available for mounting R-rated single, double and triple barrel fuses (which are all sold in pairs).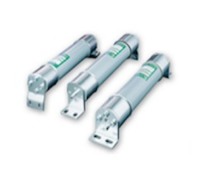 Voltage ratings (V): 2,750V – 8,250V
Current range (R): 2R- 36R
Interrupting rating: 170Vac – 2900Vac
Potential Transformer Series
Littelfuse's PT (Potential Transformer) fuses are current limiting fuses with high interrupting ratings designed for the protection of potential transformers.
Littelfuse advise when applying fuses for the protection of transformers, the magnetising current inrush must be considered. They also offer a range of live parts which can be used for mounting potential transformer single, double and triple barrel fuses (the clips are sold in pairs).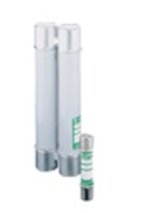 Voltage ratings (Vac): 625 – 25,800
Current range: 1/2E – 10E
700-xxx Series
Littelfuse's 700xxx Series, also known as the live parts, are available for mounting E, R, and PT single, double and triple barrel fuses. And mountain clips are available for ferrule type and clip lock style fuses.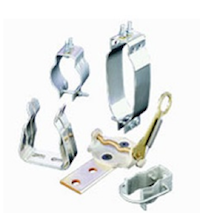 For further information on Littelfuse's Medium Voltage Fuses please call us on: 01444 243 452 or email: .(JavaScript must be enabled to view this email address).
Littelfuse
Littelfuse is a global manufacturer of leading technologies in circuit protection, power control, and sensing. Littelfuse products are found in automotive and commercial vehicles, industrial applications, data and telecommunications, medical devices, consumer electronics, and appliances. They partner with customers to design, manufacture, and deliver innovative, high-quality solutions, for a safer, greener, and increasingly connected world—everywhere, every day.
Further information:
You can find further information on Littelfuse using the following links:
Tel: 01444 243 452
Fax: 01444 870 722
Email: enquiries@gdrectifiers.co.uk