Solar Power
In 2020 ANYSOLAR acquired the IXOLAR solar range from IXYS, you can find out more about the acquisition here and shop the ANYSOLAR IXOLAR range of solar cells and modules here.
GD Rectifiers stock IXYS' solar products which include: diodes, solar cell arrays/cards for charging batteries in portable electronics, solar bit evaluation boards, Schottky rectifiers for solar cell generation systems and portable solar battery chargers. Through solar power technology GD Rectifiers and IXYS are promoting widespread usage of renewable sources of energy. Installing a solar power system in your residence or commercial facility is something you can do to save on energy costs whilst helping protect the planet. The IXYS' IXOLAR Solar Technology Product range caters to all of your solar power needs and are ideal for charging various battery powered and handheld consumer products, including: mobile phones, camera, PDSs, MP3-Players and toys.
IXYS Solar Technology
Solar panels develop electricity in DC voltage which is different than the electrical utility grid network (AC energy). Inverters serve as the gateway between renewable energy resources and the AC electrical grid (specific voltage/frequency). IXYS supplies power semiconductor chips to the inverter - ensuring that DC-AC voltage conversion is controlled without power surges or outages. IXYS has one of the only chips able to control and regulate high voltages.
IXYS also provides solar cells for applications where the cost of electricity is highest - the battery. The solar cell handles direct charging of and providing electricity for portable batteries in myriad applications, ranging from traditional alkaline battery recharging to battery charging for laptops and cell phones to RFID tagging, wireless sensors, test equipment and smoke detectors.
IXYS Solar Range
1) IXOLAR SolarBIT
- Surface mountable solar bits
- Reflow solderable
- Epoxy coated encapsulation
- Form factor: 22mm x 7mm x 1.6mm

2) IXOLAR SolarMD
- Manually solderable mini solar modules
- Film laminated encapsulation
- Customised voltage/current ratings
- Various module sizes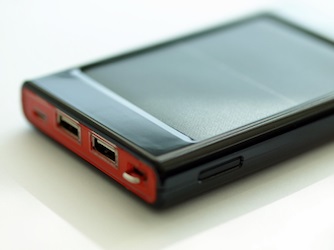 3) IXYS Solar Products
- A range of demonstrator products
- Range includes: AA/AAA battery chargers, SLUC-D1 solar bank +LED pointer, SLPD, SolarPAD, power back and LED torch
- Various demonstrator POB's are available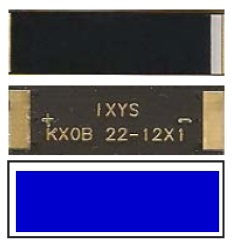 For further information on all IXYS products click here or alternatively call: 01444 243 452.
IXYS
IXYS is a world leading manufacturer of power semiconductors, their product range includes: IGBTs, MOSFETs, Thyristors, Diodes and Semiconductor Accessories.
Further information:
You can find further information on IXYS using the following links:
Tel: 01444 243 452
Fax: 01444 870 722
Email: enquiries@gdrectifiers.co.uk