Littelfuse Class G Fuses
SLC Series
Littelfuse's SLC fuses provide cost effective branch circuit protection.
Fuse lengths vary to prevent over-fusing.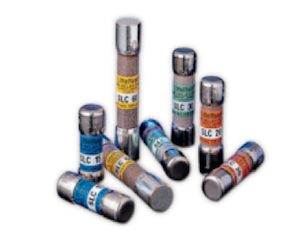 Amperage range (A): ½ - 60A
Voltage ratings (Vac): 600V, 480V
Voltage ratings (Vdc): 170V
Features:
- Branch circuit rated
- Current limiting
- 100kA interrupting rating
- 600Vac rated ½-20A
Applications:
- Branch circuit protection
Recommended Fuse Holders:
- LFG60 Series (1/2-20A)
- LFG48 Series (25-60A)
For further information on Littelfuse's Class G fuses, please call our team today on: 01444 243 452 or email: .(JavaScript must be enabled to view this email address).
Littelfuse
Littelfuse is a global leader in circuit protection, power semiconductors and power control and sensing platforms. The company was founded in 1927 and acquired IXYS Corporation in 2018.
Further information:
You can find further information on Littelfuse using the following links:
Tel: 01444 243 452
Fax: 01444 870 722
Email: enquiries@gdrectifiers.co.uk