Littelfuse Class G Fuses
SLC Series
Littelfuse's SLC fuses provide cost effective branch circuit protection.
Fuse lengths vary to prevent over-fusing.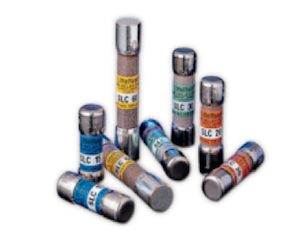 Amperage range (A): ½ - 60A
Voltage ratings (Vac): 600V, 480V
Voltage ratings (Vdc): 170V
Features:
- Branch circuit rated
- Current limiting
- 100kA interrupting rating
- 600Vac rated ½-20A
Applications:
- Branch circuit protection
Recommended Fuse Holders:
- LFG60 Series (1/2-20A)
- LFG48 Series (25-60A)
For further information on Littelfuse's Class G fuses, please call our team today on: 01444 243 452 or email: .(JavaScript must be enabled to view this email address).
Littelfuse
Littelfuse is a global manufacturer of leading technologies in circuit protection, power control, and sensing. Littelfuse products are found in automotive and commercial vehicles, industrial applications, data and telecommunications, medical devices, consumer electronics, and appliances. They partner with customers to design, manufacture, and deliver innovative, high-quality solutions, for a safer, greener, and increasingly connected world—everywhere, every day.
Further information:
You can find further information on Littelfuse using the following links:
Tel: 01444 243 452
Fax: 01444 870 722
Email: enquiries@gdrectifiers.co.uk