IXYS ICD
Formerly known as Clare Inc, IXYS Intergrated Circuits Division (IXYS ICD) designs and manufactures a large range of high voltage integrated circuits, gate drivers and optically isolated state relays.
IXYS' solid state relays enhance overall system performance and are rapidly replacing electromechanical devices in many applications used in the telecommunications, security, utility metering and industrial control industries.
IXYS Integrated Circuits Division products provide the critical interface between high-voltage electrical signals and the low-voltage electronics that process signals, enabling communication, industrial power and consumer equipment to rely on these semiconductor solutions.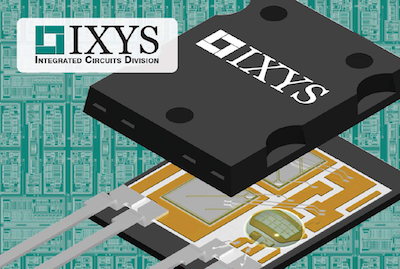 IXYS' OptoMOS range of solid state relays uses discrete semiconductor components and the patented OptoMOS architecture to deliver fast, reliable, bounce-free switching in a compact design.
Optically Isolated AC Power Switches
IXYS' Optically Isolated AC Solid State Power Switches uses dual power SCR outputs to produce an alternative to optocoupler and triac circuits.
IXYS' large range of Gate Drivers consisting of: Full Bridge Gate Drivers, Half Bridge and 3 Phase Gate Drivers, IGBT Gate Drivers, and MOSFET and IGBT Chipset Drivers are specifically designed to drive the the latest IXYS MOSFETs and IGBTs.
For further information on all IXYS Integrated Circuits Division products please call: 01444 243 452 or email: .(JavaScript must be enabled to view this email address).
IXYS Integrated Circuits Division
IXYS Integrated Circuits Division, formerly known as Clare Inc and IXYS Clare, designs and manufactures high voltage integrated circuits and optically isolated solid state relays for the communication, industrial, power and consumer markets.
Further information:
You can find further information on IXYS Integrated Circuits Division using the following links:
Tel: 01444 243 452
Fax: 01444 870 722
Email: enquiries@gdrectifiers.co.uk