HV Diodes
Ocram Power Electronics offer a wide range of high voltage diodes suitable for solder or screw connections and clip-on contacts.
Ocram's high voltage diodes are hermetically sealed in ceramic tube devices and can be mounted in air or oil. They feature avalanche characteristics and are available from 2.5KV to 180KV AC/DC.
View Ocram's High Voltage Diodes/Rectifiers Datasheet here
50KV HSK E

HSKE 8000/3600-30A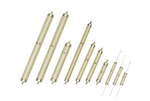 SKHM6

80/180KV SKXA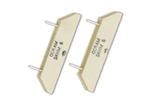 Technical Information
- 2.5KV / 180KV
- 0.25A / 30A
- Hermetically sealed in ceramic tubes
- Suitable for solder or screw connections
- Can be mounted in air or oil
- Avalanche characteristics
- Reduced overall dimensions
Applications
- Diagnostic medical equipments
- High voltage power supplies
- Lasers
- X-ray equipment X
- Electronic beam welding
- Electrostatic precipitators
- Cable test equipments
Ocram's high voltage diode rectifier, SKHM 50F, which was previously a customer-specific part, has now been made available to all customers.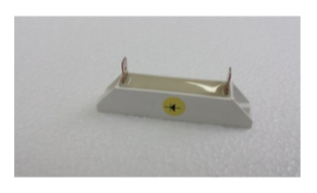 For further information on Ocram's product range please call: 01444 243 452 or email: .(JavaScript must be enabled to view this email address).
Ocram Power Electronics
Ocram Power Electronics has worked in the power electronics sector since 1999 and today produces and distributes both components and assemblies used in the energy, aeronautical, naval, electro-medical (laser), wind power and railway sectors on a worldwide scale. Quality and innovation have long been Ocram's primary objectives.
Further information:
You can find further information on Ocram Power Electronics using the following links:
Tel: 01444 243 452
Fax: 01444 870 722
Email: enquiries@gdrectifiers.co.uk