Ocram
Ocram are specialised manufacturers of High Voltage Diodes, Rotating Silicon Rectifier Assemblies, Converter Assemblies, String Diodes and Snubbers.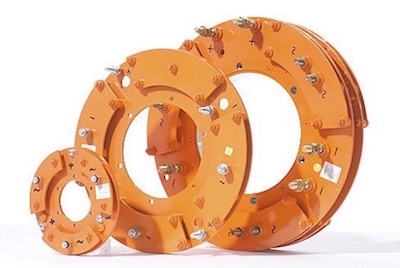 Power Assemblies
Ocram manufacture a unique range of rotating diode assemblies and photovoltaic triple diode assemblies. Ocram's rotating silicon diode assemblies feature a six-pulse bridge connections, and are available in various models ranging from 30 to 300A. The rotating silicon diode are commonly used for rotating UPS, brushless AC generators, alternators and wind power systems.
Photovoltaic Triple Diode Assemblies
Semiconductors
Ocram offer a wide range of hermetially sealed high voltage diodes suitable for solder or screw connections.
For further information on Ocram products please call: 01444 243 452 or email: .(JavaScript must be enabled to view this email address).
Ocram Power Electronics
Ocram Power Electronics has worked in the power electronics sector since 1999 and today produces and distributes both components and assemblies used in the energy, aeronautical, naval, electro-medical (laser), wind power and railway sectors on a worldwide scale. Quality and innovation have long been Ocram's primary objectives.
Further information:
You can find further information on Ocram Power Electronics using the following links:
Tel: 01444 243 452
Fax: 01444 870 722
Email: enquiries@gdrectifiers.co.uk