IXYS Corporation
IXYS Corporation is a global manufacturer of power semiconductors and power modules, based in Colorado, USA.
IXYS is a pioneering manufacturer of semiconductor and IC technology, with a heritage spanning back twenty-five years, they now have over 125 patents and innovations across their extensive product range. Their product portfolio includes: Reverse Blocking IGBTs, MOSFET Gate Drivers, BiMOSFETs, Thyristors, Rectifiers and Fast Recovery Diodes.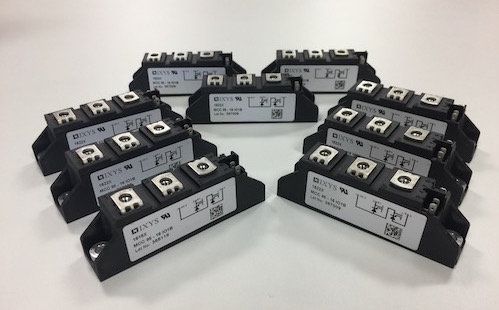 Drivers
IXYS manufacture a variety of low-side, high-side, high-side & low-side and optically isolated MOSFET and IGBT gate drivers for various applications. Their extensive range of Thyristors include: phase control thyristors, fast switching thyristors, medium voltage thyristors. Gate turn off thyristors, asymmetric thyristors, distributed gate thyristors, pulse thyristors and MOS gated thyristors.
Semiconductors
IXYS are world-leading semiconductor manufacturers, they provide a broad range of power semiconductors and power modules including: Diodes, IGBTs, MOSFETs, Rectifiers and Thyristors.
IXYS RF Power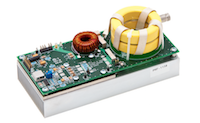 IXYS manufactures Radio Frequency (RF) and Microwave Discrete Semiconductors, GaA Schottky Diodes, MOSFET Driver ICs, Wireless, Microwave and MMIC Amplifiers and Hybrid Modules.
IXYS Solar Range

IXYS' solar range includes: diodes, solar cell arrays/cards for charging batteries in portable electronics, solar bit evaluation boards, Schottky rectifiers for solar cell generation systems and portable solar battery chargers.
For further information on the IXYS product range please call: 01444 243 452 or email: .(JavaScript must be enabled to view this email address).
IXYS
IXYS is a world leading manufacturer of power semiconductors, their product range includes: IGBTs, MOSFETs, Thyristors, Diodes and Semiconductor Accessories.
Further information:
You can find further information on IXYS using the following links:
Tel: 01444 243 452
Fax: 01444 870 722
Email: enquiries@gdrectifiers.co.uk