September 2021 - Surge Arresters Provide Safe and Reliable Protection for Electrical Equipment
Published on: 24/09/2021
Industry-leading surge protection devices brought to you by Enerdoor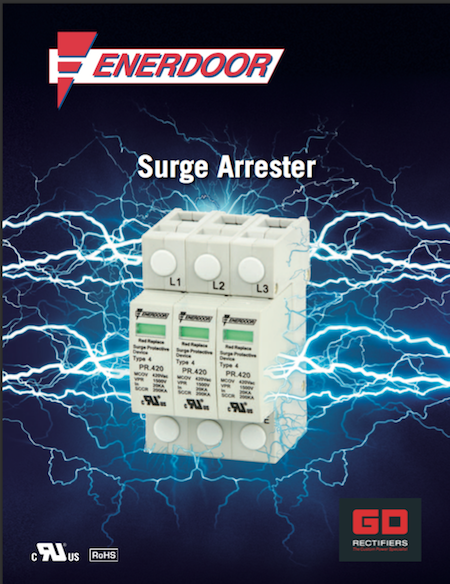 Surge protection is important because surge voltages cause device destruction, system and production downtime, data loss and system failures.
Enerdoor's comprehensive surge protection series offers urge protection for electrical equipment with surge arresters installed at the front end of a system. For the purpose of diverting harmful overvoltage transients caused by external (lightning) or internal (switching) events to ground safely.
All models in this series include remote contact and visual indicators, and comply with the UL 1449, IEC 61643-11, and VDE 0675 International Standards.
GD Rectifiers is an official distributor for The Enerdoor Group and offers their complete range of: DC filters, harmonic filters, line reactors, motor protection devices, parallel filters, power factor correction, surge arresters, voltage stabilisers and EMI filters.
For further information on Enerdoor products or to discuss your requirements, please call GD Rectifiers on: 01444 243 452 or email: .(JavaScript must be enabled to view this email address).