September 2021 - IXYS New Products
Published on: 10/09/2021
High temperature discrete thyristor and photovolatic gate driver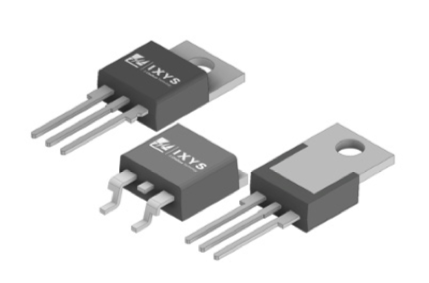 CPC1596 – 570V Load-Biased Opto-Gate Driver
IXYS' photovoltaic (PV) Gate Drivers simplify SSR-design by eliminating the need for auxiliary power supplies. Due to output currents in μA-range, they get slower with larger gate charges of external MOSFETs, making it difficult to fulfil demanding application requirements.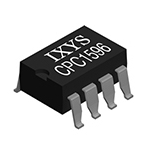 Features
- 570V high voltage IC with integrated voltage regulator for driving high-power, high-voltage MOSFETs
- Capable to source 9.9mA and sink 6mA gate-current
- Only 2.5mA input LED current required
- 3750VRMS input-to-output galvanic isolation
Benefits
- Eliminates the need for auxiliary power supply and boosts external MOSFET turn-on speed using
load-biasing
- Enables using higher power MOSFETs
- Can be controlled from a logic port
- Supports optically isolated SSR applications both, AC and DC
Applications
- Universal 110-230VRMS equipment
- Industrial controls and instrumentation
- Automatic Test Equipment (ATE)
- Home and building HVAC controls
- Medical devices
- IoT
High-Temperature Discrete Thyristor Alternistor TRIACs
IXYS' QJxx10xHx and QJxx10xx series are ideal for applications requiring a wider operating margin in existing AC switching and motor control applications. They are also recommended in applications where it is critical to reduce the heatsink required in a new design, the components high junction temperature, combined with thermally excellent clip-attach assemblies enables easier thermal management.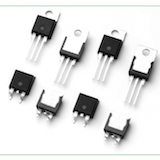 Features
- 150°C maximum junction temperature
- VDRM up to 800V
- ITSM up to 12A
- Clip-attach assembly process
- Internally isolated package available in TO-220
- Recognised to UL 1557
Benefits
- Allows a wider operating margin in existing design, enabling a smaller heatsink for new designs
- Suitable for line AC voltage up to 250VRMS
- Tolerates higher inrush current in heater or motor control application
- Mechanically and thermally robust package offer greater field reliability
- Good heat dissipation and high isolation voltage
Applications
- AC switching and motor speed control
- Kitchen and home appliances
- Static switching relays
- Lighting control
QJxx10xHx and QJxx10xx Series Datasheet
GD Rectifiers is an official distributor for IXYS and have been distributing their range of power semiconductors for over two decades. GD Rectifiers offers customers a wide range of products, including: diodes, IGBTs, inverter modules, MOSFETs, rectifier bridges, AC controlled thyristors, SiC power MOSFETs, SiC schottky diodes, switchable current regulators, thyristors, thyristor diode modules, thyristor module accessories and IGBT and MOSFET gate drivers.
For further information on IXYS products or to discuss your requirements with our team, please call: 01444 243 452 or email: .(JavaScript must be enabled to view this email address).