September 2019 - Semikron's Generation 7 IGBTs
Published on: 27/09/2019
Learn more about Semikron's Generation 7 IGBTs and listen to the interview about the new benchmark for motor drives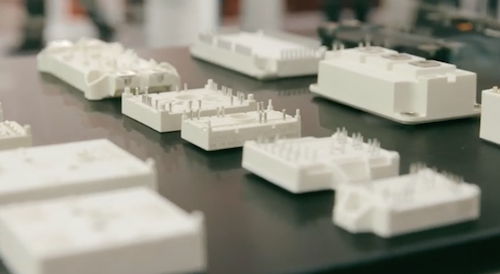 SEMIKRON are a leading manufacturer of semiconductor components, including power modules and systems. Based in Germany, SEMIKRON specialises in Discrete Semiconductors, Transistors, Diodes, Thyristors, IGBTs, MOSFETs, Thyristor Diode Modules, Pulse Transformers and Power Assemblies.
SEMIKRON's Generation 7 IGBTs feature the latest in IGBT chip technology and delivers enormous benefits to engineers. Benefits of using SEMIKRON's Generation 7 IGBTs are lower forward voltage drop and optimised switching performance, approximately 25% smaller chips which offer higher nominal currents in existing power module packages.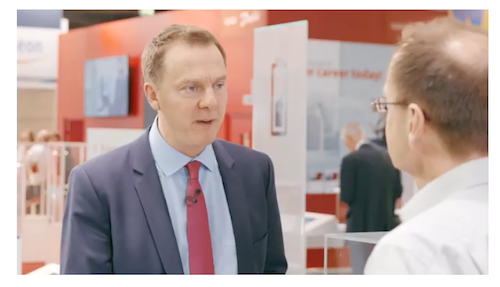 Join James Willford and Werner Obermaier as they look at the reasons why generation 7 IGBTs are the new benchmark for motor drives. Watch the interview here.
The generation 7 IGBTs represent the latest IGBT chip technology. This new generation is specifically designed to match the requirements of motor drive applications. The IGBTs come with a significantly lower forward voltage drop and deliver optimised switching performance. Thanks to roughly 25% smaller chips, higher nominal currents can fit into existing power module packages. In application, the IGBT 7 provides reduced power losses or increased maximum output power and power density.
This translates into lower system costs. As to motor drives, the generation 7 IGBT will initially be introduced into conventional drive topologies: CIB (Converter-Inverter-Brake), sixpack and half-bridge configurations. For low and medium power drives, MiniSKiiP and SEMITOP E1/E2 are the first available choice. For higher power classes IGBT 7 is available in SEMiX 3 press-fit and SEMiX 6 press-fit. More power modules are to follow.
GD Rectifiers has been an authorised distributor for SEMIKRON for over 50 years and stocks their extensive range of Semiconductors, including Diodes, IGBTs, IGBT Drivers, MOSFETs, Rectifier Bridges, SiC Hybrid Power Modules, SiC Power Modules, Thyristors and Thyristor Diode Modules. GD Rectifiers also offers customers SEMIKRON Heat sinks and Power Assemblies.
For further information on Semikron's product range, please call GD Rectifiers on: 01444 243 452 or email: .(JavaScript must be enabled to view this email address).