October 2020 - Bussmann's code changes based on the 2020 NEC
Published on: 19/10/2020
Learn more about the code changes based on the 2020 NEC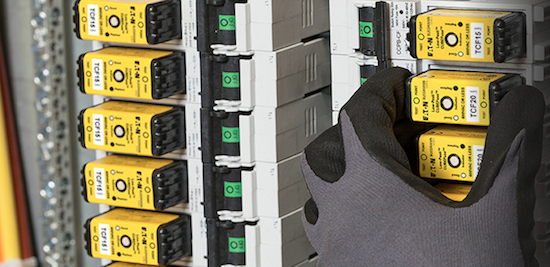 Eaton's Bussmann series have launched a new handbook highlighting the 2020 NEC changes pertaining to circuit protection.
Download Bussmann's technical handbook here.
Please refer to the Selecting Protective Devices (SPD) handbook (publication No.3002), also based on the 2020 NEC, for more information and further explanations.
GD Rectifiers is an authorised distributor for Bussmann and stocks their complete range of: fuses, battery storage fuses, high speed fuses, high voltage fuses, IEC and British Standard fuses, Industrial fuses, low voltage UL and CSA branch circuit fuses, medium voltage fuses and square body fuses.
GD Rectifiers offers competitive pricing, fast delivery and expert technical support on Bussmann's extensive range of fuses.
For more information on Bussmann series solutions, please call GD Rectifiers on: 01444 243 452 or email: .(JavaScript must be enabled to view this email address).