October 2019 - Semikron's Perfect Solution for Wind Power Converters
Published on: 28/10/2019
Semikron share their latest wind turbine technology developments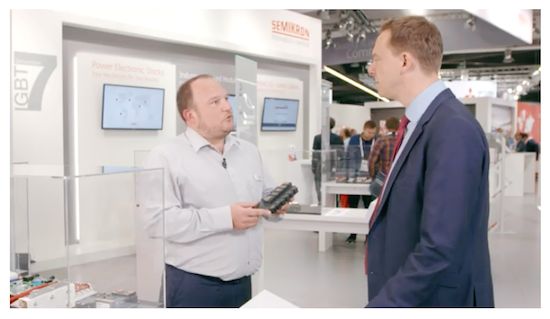 The primary objective for any engineer when dealing with wind turbine developments is to reduce the cost of energy and increase the output power. However, this cannot happen without new emerging technologies.
Semikron's SEMITRANS 10 MLI is a 3-level NPC module that meets the needs of wind energy converters perfectly. Using 3-level topologies helps cut converter losses by 50 percent, lowering filter costs by some 30 percent. Besides lower converter losses, cable losses or diameters can also be reduced by around 30 percent.
Learn more about Semikron's SEMITRANS 10 MLI in Semikron's latest YouTube video where Bernhard Eichler explains why SEMITRANS 10 MLI is the perfect solution for wind power converters.
GD Rectifiers is a distributor for Semikron's complete product portfolio, specialising in semiconductors, heatsinks and power assemblies and controllers.
For further information on Semikron's extensive product range please call: 01444 243 452 or email: .(JavaScript must be enabled to view this email address).