October 2019 - Productronica 2019: What to Expect
Published on: 31/10/2019
Discover what to expect at this year's Productronica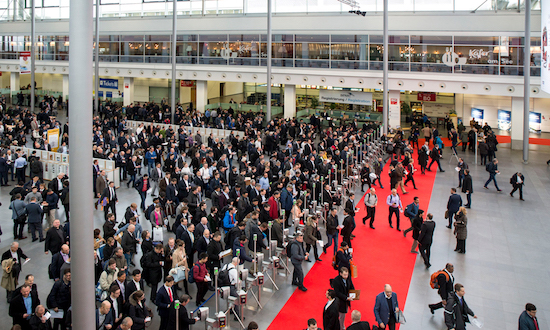 This year Productronica will return to the halls of Messe Munchen, Germany from 12-15th November and is set to attract 45,000 visitors from over 100 countries. The show will boast approximately 1,500 exhibitors from more than 40 countries and will cover smart maintenance and smart factories with the emphasis on attracting a young audience.
This year Productronica will focus on one of the major issues impacting companies in the electronics production sector is the lack of specialist staff and young people joining the industry.
In a recent interview with Electronic Product Design & Test Magazine, Falk Senger, Managing Director of Messe Munchen, said,
"According to various studies, there will be 100,000 unfilled vacancies for electrical engineers in Germany over the next ten years". We see it as our task to attract young professional to the electronics industry and to encourage dialogue between companies and graduates."
With this in mind the exhibition will feature several new concepts this year with a strong focus on attracting and engaging a younger audience and start-ups. It will feature an 'Accelerating Talents' area in Hall B2 which will primarily be for students and graduates to encourage them to take up a career in engineering. The concept will be made up of three building blocks: an engaging visitor trail with entertaining educational features; a co-working space for discussions between exhibitors and visitors; and a Speaker's Corner where visitors can watch 'Tech Slam' presentations.
Together with the focus on young professionals, Productronica will support future-orientated innovations from start-ups in electronics production. Partnering with Elektor, Productronica will bring companies and international industry representatives together. The start-ups will showcase their products and solutions in a separate exhibition area and forum in Hall B2. The companies with the most promising solutions will receive a Productronica Fast Forward Award on the last day of the exhibition, Friday 15th November.
An exciting addition to this year's show is the Hackathon in Hall B2. Exhibitors will function as taskmasters for students, young professionals and start-ups. Participants will have 48 hours to come up with ideas, solutions and prototypes at the fair, benefiting both exhibitors and visitors by creating a unique way of networking.
Another new feature at this year's fair will be smart maintenance and 3D AOI (automated optical inspection) in Hall B2 where visitors can learn how smart maintenance forms the backbone of smart factories and Industry 4.0. leading providers such as Cyberoptics, OMRON, Visicom and Yahama will present the latest solutions during daily shows and hands-on sessions.
Don't forget to pick up your free copy of CIE Magazine which will be handed out to visitors at Productronica, which will feature a Spotlight On Interview with GD Rectifiers' very own Managing Director, Paul Bentley.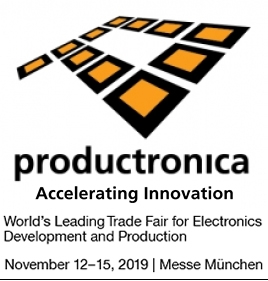 For further information on GD Rectifier's extensive range of product, solutions and services, please call our team today on: 01444 243 452 or email: .(JavaScript must be enabled to view this email address).