October 2018 - Harnessing the power of renewable energy
Published on: 17/10/2018
Learn how GD Rectifiers can help you harness the power of renewable energy today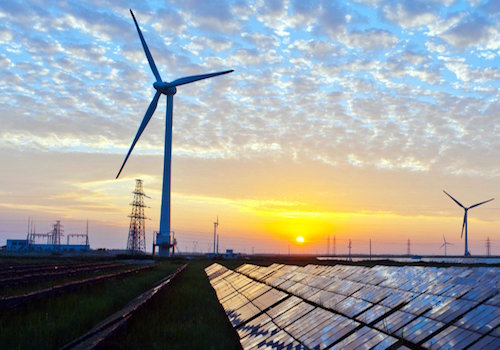 Renewable energy offers numerous benefits today and helps to secure the future for ourselves and the generations to follow. Renewable energy helps to reduce energy consumption and substantially cuts greenhouse gases such as carbon dioxide.
GD Rectifiers offers an extensive range of renewable energy solutions, from LED lighting, solar power and wind power, they have everything you need to harness the power of renewable energy.
LED Lighting Solutions
GD Rectifiers offers a wide range of LED heatsinks designed to cool LED lighting devices by absorbing and dispersing excess heat.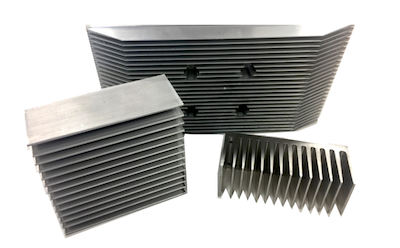 LEDs can generate excessive heat which is why LED heatsinks are required to absorb and disperse the excess heat away from the diodes. It is important for LED applications to use thermal management solutions such as heatsinks to improve a products performance and life cycle.
GD Rectifiers have a wide range of experience in partnering with LED lighting companies to design and manufacture heatsinks specifically for LED applications using pioneering cooling requirements. They offer engineer support and advice every step of the way.
GD Rectifiers are able to design initial prototypes, pre-production samples and full production runs for most LED lighting heatsinks.
Solar Power Solutions
GD Rectifiers distributes a large range of IXYS solar products, including: didoes, solar cell arrays/cards, solar bit evaluation board and schottky rectifier diodes. The IXYS solar technology product range caters to all solar power needs and is ideal for charging various battery and handheld consumer products.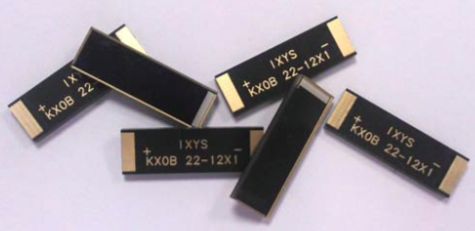 IXYS' solar cells handle the direct charging of and provide electricity for portable batteries in myriad applications. IXYS offers two types of solar products: IXOLAR SolarBIT and IXOLAR SolarMD. IXYS SolarBIT's and SolarMD modules are manufactured using monocrystalline silicon, enabling 20% more efficiency than other types of solar cells.
IXYS can provide solar cells for a huge range of applications, including: battery chargers, RFID tagging applications, wireless sensors and smoke detectors.
IXYS offers three main types of solar cell materials: monocrystalline cells, polycrystalline cells and amorphous cells. Monocrystalline cells have a spectral sensitivity range from 300nm to 1100nm which includes visible light. With a wide spectral range IXYS' solar cells can be used in both indoor and outdoor applications.
Polycrystalline cells are commonly used in outdoor applications and have a spectral sensitivity range from 500nm to 1100nm.
Amorphous cells work in the spectral range of 300nm to 600nm and are predominantly used indoors, particularly in solar powered calculators. They offer 5% power conversion efficiency and are most likely used with ultra-low power devices like clocks and electronic calculators.
Wind Power Solutions
GD Rectifiers offers a wide range of options for wind power applications from IXYS, Westcode and Semikron.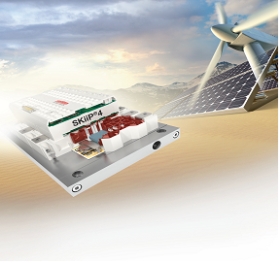 IXYS
GD Rectifiers stock a comprehensive range of IXYS press pack IGBTs that offer a convenient way to upgrade existing GTO thyristor based power electronics systems.
IXYS' press pack IGBTs can be used as renewable energy sources in wind turbines, hydro generation, wave generation and solar applications.
The short circuit failure mode makes the IXYS devices the obvious choice for applications requiring series operation. IXYS' press pack IGBTs are well suited to harsh environments especially where maintenance access is difficult, making them ideal for wind applications.
WESTCODE
GD Rectifiers offer a detailed range of phase control thyristors by IXYS UK Westcode with voltages ranging from 600V-4500V. Westcode's phase control thyristors provide the maximum power rating for weight and volume without compromising on quality and reliability and are ideal for wind power converters.
Westcode Phase Control Thyristors
SEMIKRON
Semikron's SKiiP4 modules enable the production of converter units with outputs of up to 2.1MW and the power semiconductors used in SKiIP4 modules can be operated at a junction temperature of up to 175°C. Semikron's SKiiP4 modules demonstrate sinter technology which is used to create a sintered silver layer instead of the solder layer which could limit the service life of power modules. The sintered silver layer also has a better load cycling capability compared to solder-based modules.
The main features that make the SKiiP4 modules ideal for wind applications are: DC-link monitoring, current sensors, temperature measurement, CAN diagnostic interface and modules are 100% solder-free.
These Semikron SKiiP4 modules are predominantly used in the wind power sector, with approximately 57GW out of the 122GW of the wind power installed worldwide.
For further information on GD Rectifiers' renewable energy solutions please call: 01444 243 452 or email: .(JavaScript must be enabled to view this email address).