November 2020 - GD Rectifiers partners with Enerdoor on CE Certification Guide
Published on: 17/11/2020
Discover our helpful selection guide on CE Certification and learn more about the benefits testing provides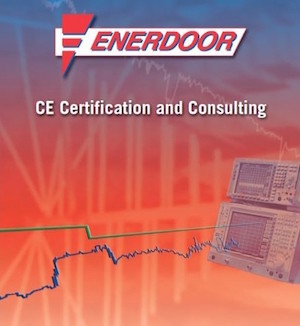 We've partnered with Enerdoor to deliver a useful guide on CE Certification, covering the applications, benefits, features and CE requirements worldwide.
Enerdoor's CE Certification service offers:
1) Lab and on-site testing
2) On-site real time solutions
3) Solution guaranteed
4) Cost effective solutions – cost per project with no extra charge
Enerdoor and GD Rectifiers' guide to CE certification covers a broad range of points including:
1) What is the CE Mark?
2) Where does it apply?
3) OEM manufacturer requirements
4) Certification requirements for rest of the world
5) Certification in the US and Canada
6) How Enerdoor can help you
Enerdoor owns one of the top-ranked CE labs in the world, Enerdoor offers a wide range of testing methods and standard compliance. They offer a flat rate, on-site testing which is unique to the industry, guaranteeing customers a cost-effective solution. Enerdoor's engineers assists customers through a part or the entirety of the CE Certification process and prepares all documentation for the technical Construction File, or TCF as proof of CE Compliance.
Enerdoor provides to fully equipped EMC mobile laboratories, one of the largest EMI-RFI filter product lines in the world and engineers with decades of on-site experience. They partner with customers to find real-time solutions and minimise radio-frequency interference that may cause malfunctions inside the machine or to other devices.
Download Enerdoor and GD Rectifier's CE Certification White Paper to find out more about Enerdoor's CE Certification service and how Enerdoor can help assist with testing.
GD Rectifiers is an official distributor for Enerdoor and stocks their complete range of: EMI, RFI and EMC filters, DC filters, harmonic filters, line reactors, motor protection, parallel filters, power factor correction, surge arresters and voltage stabilisers. GD Rectifiers offer expert technical support on Enerdoor's complete product range, competitive pricing and fast delivery.
For further information on Enerdoor's CE certification service or to discuss their products, please contact our experienced sales team on: 01444 243 452 / .(JavaScript must be enabled to view this email address).