November 2019 - This is Engineering Day: Discover how to get involved
Published on: 05/11/2019
Find out how you can get involved and support this year's event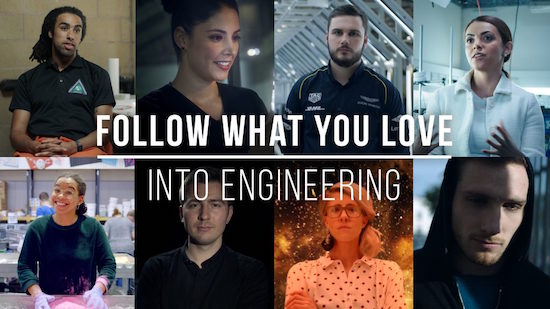 An initiative launched in January 2018 by the Royal Academy of Engineering, introducing 'This is Engineering Day' was set up to help address the UK's continuous skills and diversity shortfall in engineering.
This is Engineering Day is celebrated on 6th November and in it's first year received 35 million views of the campaign films, of which 72% of teens who have seen them say they would consider a career in engineering, compared to the 39% prior to the campaign.
This year the the academy is looking to attract and engage young people with their campaign and are setting themselves a new challenge: to change the image of the engineer and the engineering industry among the wider public.
Their focus is to work with the industry to help change the perception and stereotype of engineers and to embrace a more diverse range of engineers, including genders, ages, races and religions. Companies in the industry are encouraged to support this ambition in several ways:
Before the day
1) You can contribute towards the academies new library of representative images of engineers and engineering, which will be launched to the public on This is Engineering Day on 6th November 2019. Find out more information here.
2) Sign their pledge on behalf of your organisation to make more representative images of engineers and engineering more visible to the public
On the day
1) Share supportive messages on social media and tag the initiative @ThisIsEng on Twitter and @ThisIsEngineering on Instagram, don't forget to use the #ThisIsEngineering hashtag!
2) Showcase This is Engineering content to your customers and spread the word
3) Join in with our image change challenge. To improve the visibility of more representative images of engineers and engineering. Find out more information here.
Find out more about This is Engineering Day here.
Watch and share the This is Engineering Day YouTube video here.
GD Rectifiers are pioneering designers and manufacturers of industry leading heatsinks and power assemblies. Explore their extensive range of power semiconductor components, power assemblies and controllers, heatsinks and hardware, circuit protection, magnetic transducers and wound products, passive components and traction converters and subsystems.
To discuss any upcoming projects where you require engineering expertise, contact our sales team today on: 01444 243 452 or email: .(JavaScript must be enabled to view this email address).