November 2018 - Obsolete Component Solutions
Published on: 28/11/2018
GD Rectifiers' obsolete solutions to help bring your designs to life
GD Rectifiers offer a wide range of obsolete component solutions designed to help engineers, buyers and procurement specialists to continue the supply chain demand.
Offering a comprehensive range obsolete semiconductors, including: high voltage diodes, flat based diodes, high voltage rectifiers, thyristors and fast turn-off thyristors, GD Rectifiers has positioned itself as the UK's go-to power specialist for obsolete components.
Boosting a heritage of over 54 years, GD Rectifiers are proud to offer customers engineer expertise, dedicated account management, competitive pricing and replacement and obsolescence parts.
Encapsulated High Voltage Diodes
GD Rectifiers offers a comprehensive range of 100% hermetically sealed high voltage diodes. The high voltage diodes can be used up to 180Kv and can be mounted in oil or air. They are used in voltage power supplies, measuring equipment, lasers and cable test equipment applications.
SKXA – replaces Semikron's high voltage rectifiers
HSKE – replaces Semikron's high voltage rectifiers
Explore the complete range of encapsulated high voltage diodes here.
GD Rectifiers also offer a wide range of high voltage diodes from Ocram, view the range here.
Obsolete Flat Based Diodes
Westcode stopped manufacturing their SWxxHHN, SWxxHHR, SWxxKBN and SWxxKBR flat based diodes several years ago. GD Rectifiers offers modern day direct replacements which can be supplied with step location washers for lead termination. GD Rectifiers part numbers are: W0508SBxxx, W0508RBxxx, W0438SDxxx, W0438RDxxx, W0503SDxxx, W0503RDxxx, W0628SBxxx, W0628RBxxx, W1411LCxxx, W1524LCxxx, W1748LCxxx and W2058LCxxx.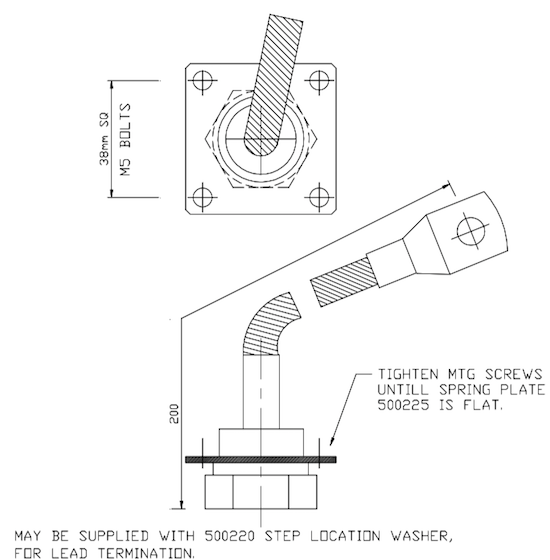 High Voltage Rectifiers
GD Rectifiers offer popular modern day replacements for obsolete high voltage rectifiers and encapsulated rectifiers which used to be manufactured by Marconi, IXYS and Semikron.
UGE – replaces IXYS' high voltage rectifiers
HTZ – replaces Marconi and IXYS' high voltage rectifiers
HSKE range – replaces Semikron's high voltage rectifiers
SKXA range – replaces Semikron's high voltage rectifiers
Discover the complete range of High Voltage Rectifiers here.
Thyristors
Westcode no longer manufacture part numbers N260KHx, N330KHx, N350MHx and N370MHx. GD Rectifiers offer Westcode thyristors with cables, part numbers: N0646LCxxx, N0910LSxxx, N1114LSxxx and N1114LSxxx as direct replacements for Westcode's obsolete thyristors.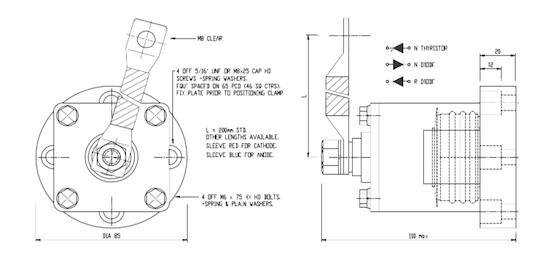 Fast Turn-off Thyristors
GD Rectifiers offers obsolete replacement parts for Westcode's P300KHx and P350KHx which can now be ordered as P1007LS12D.
GD Rectifiers works closely with customers to ensure component availability of popular obsolete devices that are no longer on the market because of OEM obsolescence.
For further information on obsolete component solutions or to discuss potential replacement parts and your requirements, please call GD Rectifiers on: 01444 243 452 or email: .(JavaScript must be enabled to view this email address).