May 2021 - Telcon's Current Sensors, Current Transformers and Toroidal Cores Brochure
Published on: 21/05/2021
Introducing Telcon's extensive range of Hall Effect Current Sensors, Current Transformers and Toroidal Cores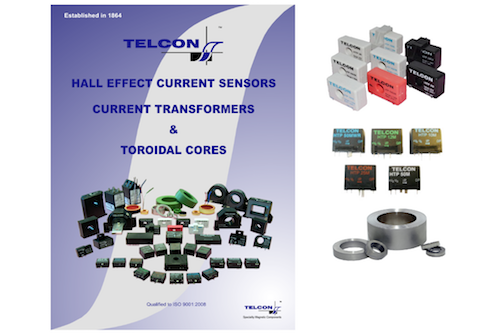 Telcon was established in 1864 as a telegraph cable connecting manufacturer in England and America. In 1924 Telcon invented and patented 'MUMETAL' high permeability nickel iron alloys. Today, the company still produces high permeability magnetic cores along with the design and production of closed and open loop hall effect current sensors.
Telcon provides a wide range of open and closed loop hall effect current sensors and wound products for many applications requiring an accurate, fast response signal proportional to the primary current being measured. Telcon products are available in a wide range of configurations covering primary currents up to 3000A, and provide complete galvanic isolation between the primary conductor and the output circuit.
Today, Telcon supplies a wide range of products for use in renewable energy applications for customer specific requirements.
GD Rectifiers is an official distributor for Telcon and distributes their complete range of current sensors, current and voltage transducers/transformers.
For further information on Telcon's products please call our sales team today on: 01444 243 452 or email: .(JavaScript must be enabled to view this email address).