June 2020 - Component Traceability is Key
Published on: 29/06/2020
GD Rectifiers explains why transparency in the electronic component industry is crucial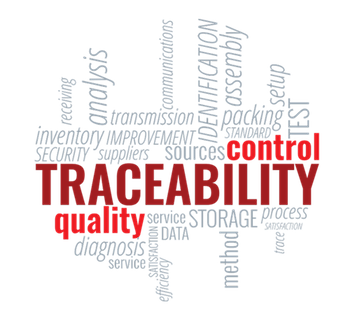 Today's culture demands more transparency from brands in all industries – consumer, food, beauty, automotive or electronics. Customers want to know more about products, including traceability and what measures brands take to help contribute towards global issues, particularly the environment.
Defining Traceability
Purchasers today require the capability to trace products in order to verify the history, location or application to identify the product. Supply chain traceability is extremely important and enables customers to track and trace elements of a product or substance as it moves along the supply chain from every stage – from raw goods to finished products.
Most industries have their own traceability guidelines in place which is mandated by national or international regulations for a specific product or industry, ensuring that manufacturers adhere to them. The strictest regulations are enforced to pharmaceuticals, children's products, produce, packaged foods, aircraft parts and minerals.
Traceability provides numerous benefits; it offers the ability to investigate and troubleshoot issues related to a component or ingredient, which becomes crucial during events such as product recalls, crucial events or complaints as it enables the manufacturer to find the source of the problem. It also allows manufacturers to take corrective action on a problem minimising any potential risks.
Traceability and transparency can also boost a company's brand image and gain customer loyalty. Sourcing traceable products can also save companies a considerable amount of time and money. If any faults arise with a product an OEM or subcontractor can get a recall notice out quickly – reducing legal costs and mitigating profit loss.
Showing Authenticity
As the demand for traceability continues it is important for brands to demonstrate their authenticity through their supply chain.
GD Rectifiers only buys components directly from OEMs, they are an authorised distributor for over 30 of the world's leading manufacturers, in order to ensure the component is new, authentic and fully warrantable under the direct supplier.
They also maintain the ISO: 9001:2015 accreditation, which certifies the purchasing, warehousing and distribution of electronic components to original equipment manufacturers and/or customer specifications.
GD Rectifiers believes in transparency throughout all business practices, including product selection, distribution and customer service.
GD Rectifiers is a UK distributor for over 30 of the world's leading electronic component manufacturers, including: IXYS, Westcode, Semikron, Dynex, Mersen, Bussmann, Ocram, Arcol, Telcon and Enerdoor.
Alongside being an independent distributor for some of the electronic world's most pioneering brands, they also manufacture an extensive range of thyristors, rectifiers, heat sinks, axial fans, clamps for capsules, CNC machining, busbar insulators, thermal trips and power assemblies.
For further information on GD Rectifiers' product range, or to discuss your requirements, please call GD Rectifiers on: 01444 243 452 or email: .(JavaScript must be enabled to view this email address).