July 2022 - Custom Capacitors by GD Rectifiers
Published on: 29/07/2022
Three key factors to consider and the design process explained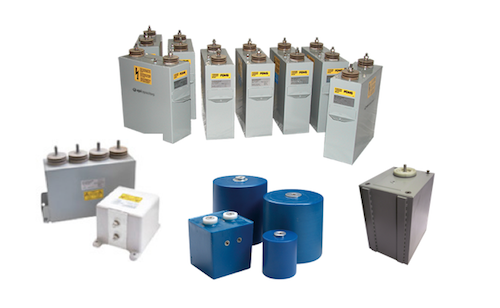 Customisation is a valuable tool to meet high component specifications or to ensure it is compliant to fit a new/legacy footprint. For buyers and purchasers of capacitors, customisation carried out in the UK can make sourcing a faster and simplified process.
The development of custom designed capacitors is driven by the customers requirements. These are often due to a higher capacitance, voltage or current rating with an optimised ESR (equivalent series resistance) required outside of a capacitor already available on the market.
Often a suitable solution can be found in the special design of a single capacitor or sometimes by combining multiple capacitors in a single case with custom packaging to fit a space envelope.
The three key factors to consider when designing a custom capacitor:
- Choice of dielectric film, metallisation material and pattern
- Dimensional characteristics
- Terminal options
GD Rectifiers works with API Capacitors to offer custom solutions and custom designed capacitors for our customers. We work collaboratively with you to keep your project on time and in budget.
The Custom Capacitor Design Process – 6 simple steps
- GD Rectifiers liaise with customers on their requirements and the key factors considered when
designing a custom solution
- GD Rectifiers liaise with API Capacitors' engineering team on the customers' requirements, a concept
design and initial quote is developed
- The concept design and the quote is shared with the customer
- The customer provides design feedback to both GD Rectifiers and API Capacitors, amendments are
made, followed by the customers approval and a final quote being sent through
- API Capacitors start prototyping the design which is followed by customer sign off
- Production of the custom capacitors start
All of API's capacitors are designed and manufactured in Norfolk, UK, enabling interaction in the same time zone/language, plus a fast turnaround for our UK customers.
GD Rectifiers also has access to API Capacitors extensive range of AC capacitors, DC capacitors, energy storage capacitors, low temperature capacitors, snubber capacitors, track circuit capacitors and ultra-low temperature capacitors.
For further information on API Capacitors product range or to discuss your custom capacitor requirements, please call our team on 01444 243 452 or email: .(JavaScript must be enabled to view this email address).