July 2020 - EMI-RFI Filters for VFDs and servo drives by GD Rectifiers
Published on: 16/07/2020
Discover our helpful selection guide on how to source the best EMI-RFI filters for your next project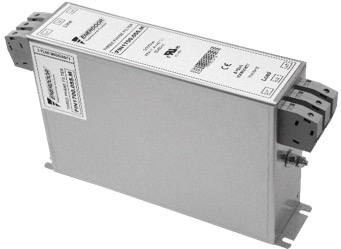 We've partnered with Enerdoor on providing a guide to selecting an EMI-RFI filter in conjunction with single or multiple variable frequency drives (VFDs) and servo drives.
Following the VFD and servo-drive specifications is not always sufficient to guarantee a system complies with the CE Certification and IEC Standards because components and systems as a whole have to adhere to less stringent Standards. Often enough, if a system is not meeting the correct Standard, installing an Enerdoor EMI-RFI filter will not only solve this issue, it will also exceed expectations.
Enerdoor's EMI filters for VFDs and servo drives offer:
1) On-site real time solutions
2) Both in lab on-site testing is available
3) Protects the entire machine instead of only the drive
4) Low leakage current to avoid GFI interruption
5) Fixed cost per project – with no extra charges
6) Guaranteed solution
Enerdoor has been manufacturing EMI-RFI filters since 1992. Their unique combination of being an EMI-RFI filter manufacturer and decades of experience with Enerdoor EMC mobile laboratories has allowed the manufacturer to comprise a list of filters compatible with the major variable frequency drive and servo drive manufacturers of the world.
Download Enerdoor and GD Rectifier's White Paper to find out more about EMI-RFI solutions and comparison filters vs drive manufacturers.
GD Rectifiers is an official distributor for Enerdoor and stocks their complete range of: EMI-RFI filters, DC filters, harmonic filters, line reactors, motor protection, parallel filters, power factor correction, surge arresters and voltage stabilisers.
GD Rectifiers offer expert technical support on Enerdoor's complete product range, competitive pricing and fast delivery.
For further information on Enerdoor's EMI-RFI Filters please click here or contact our experienced sales team on: 01444 243 452 / .(JavaScript must be enabled to view this email address).