July 2018 - Mersen's Corporate Brochure
Published on: 03/07/2018
Discover Mersen's extensive product range in their latest corporate brochure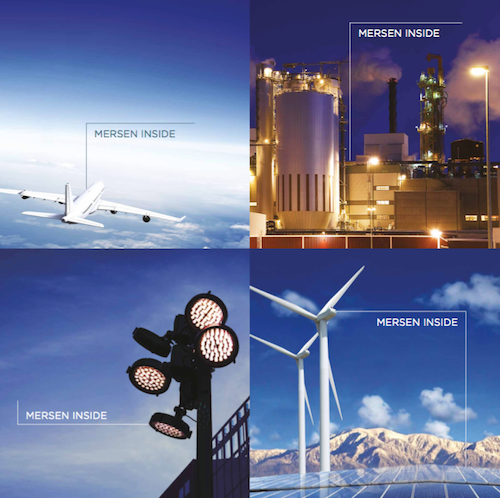 Mersen is a global expert in electrical power and advanced materials, they design innovative solutions to address its clients needs to enable them to optimise their manufacturing performance in the energy, electronics, transportation, chemicals and pharmaceuticals industries.
Mersen strive to deliver safe and competitive solutions, they optimise your performance while making your installations more reliable.
Download Mersen's Corporate Brochure here
What Mersen components offer:
- Unmatched materials expertise
- A dense global sales and production network
- Intimate knowledge of the challenges facing the power industry
- Teams specialised in your markets
- Provide centres of excellence, always meeting your requirements
How our customers benefit:
- Greater competitiveness
- Enhanced performance
- Superior grasp of your needs
- Improved safety and reliability
- Streamlined customer relationship management via your Mersen contact
GD Rectifiers is an official distributor for Mersen (formerly Ferraz Shawmut) and offer their comprehensive range of surge arresters, fuses and fuse mountings and microswitches.
For further information on our Mersen product range please click here or call our team today on: 01444 243 452.