January 2021 - Semikron's IGBT Driver for 2-Level and 3-Level Industrial Applications
Published on: 08/01/2021
Discover more about Semikron's IGBT drivers in a recent issue of Bodo's Power Systems Magazine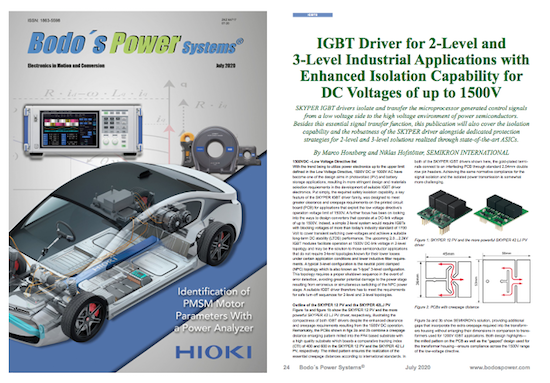 Semikron is a leading global semiconductor manufacturer, focusing on new markets such as renewable energy, hybrid vehicles and industrial applications such as electric drives, welding machines, lifts, power supplies, pumps, conveyor bets and trains and trams.
Semikron's IGBT drivers for 2-level and 3-level industrial applications have an enhanced capability for DC voltages of up to 1500V. SKYPER IGBT drivers isolate and transfer the microprocessor generated control signals from a low voltage side to the high voltage environment of power semiconductors.
Besides the essential signal transfer function, the article in Bodo's Power Systems also covers the isolation capability and the robustness of the SKYPER driver alongside dedicated protection strategies for 2-level and 3-level solutions realised through state-of-the-art ASICs.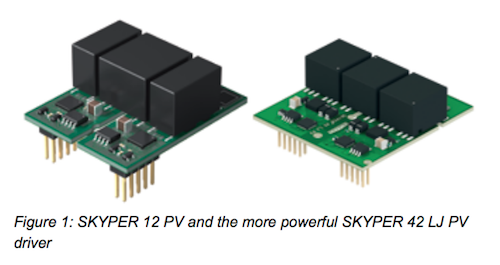 Read the full article in the July 2020 issue of Bodo's Power Systems here (page 24).
GD Rectifiers is a distributor for Semikron and has been providing their state-of-the-art power semiconductors for over 50 years, including: diodes, thyristors, thyristor diode modules, IGBTs, MOSFETs, rectifier bridges, SiC hybrid power modules, SiC power modules, heatsinks and power assemblies.
For further information on Semikron products or to discuss your requirements, please contact GD Rectifiers on: 01444 243 452 or email: .(JavaScript must be enabled to view this email address).