January 2019 - Introducing Industrial IoT
Published on: 30/01/2019
Learn about the benefits of IIoT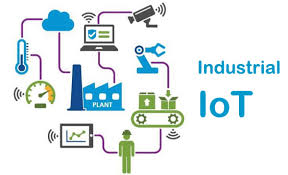 What is IIoT?
Industrial IoT (also known as IIoT) is the application of the IoT to manufacturing and it is revolutionising the world of manufacturing by collecting, sharing, analysing and using huge amounts of data at far greater speed in a much more efficient way.
The industrial internet of things is thought to transform companies and countries by changing the way industries work in the future. It is set to open up a new era of economic growth with the launch of intelligent machines, increased productivity, efficiency and operations of industries around the world.
Companies are thought to benefit from the IIoT through cost savings due to predictive maintenance, improved safety and other operational efficiencies. By combining machine-to-machine (M2M) communication, industrial big data analytics technology and cyber security, the IIoT is driving improved efficiency, productivity and performance and as a result industrial companies in power, energy, oil and gas, manufacturing, healthcare and aviation to name a few are experiencing transformative operational and financial benefits.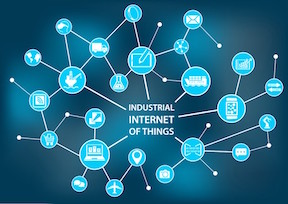 Benefits
- Improved connectivity, efficiency and scalability
- Improved time and cost savings
- Predictive maintenance
- Enhanced safety
- Connects people, data and processes company/industry wide
- Accurate analysis of business and product performance
Challenges of IIoT
- Security – companies need to ensure their data is secure, such integrated systems can make certain
software's more vulnerable
- Interoperability between devices – the ability of computer, software and military systems
Future of IIoT
- Modernising your systems and equipment will enable you to keep up with market trends, speed
and volatility
- IIoT enhances connectivity, efficiency, scalability and offers time and cost savings for industrial
organisations, this is set to continue
- IIoT improves safety, efficiency and profitability on a large scale, and it is expected that the
trend will continue
GD Rectifiers is a Global Distributor of a wide range of traction converters and subsystems, electromagnetic solution devices, semiconductor, passive and circuit protection components from some of the world's leading manufacturers, including: IXYS, Westcode, SEMIKRON, EDI, Bussmann, Mersen, Enerdoor, Sirio, KONČAR and API Capacitors.
GD Rectifiers also manufacture an extensive range of power components and assemblies, including: high voltage diodes, high voltage rectifiers, obsolete semiconductors, rectifiers, thyristors, surge arresters, varistors, heat sinks, axial fans, clamps for capsules, insulators, thermal compound, thermal trips, blocking and voltage dropping diodes, power assemblies, regulators, selenium rectifiers, selenium transient suppressors, custom designed capacitors, inductors and chokes and resistors.
For further information on GD Rectifiers' product range please call: 01444 243 452 or email: .(JavaScript must be enabled to view this email address).