January 2019 - GD Rectifiers: Your Distributor
Published on: 08/01/2019
Dedicated to servicing engineers, buyers and procurement specialists for over 50 years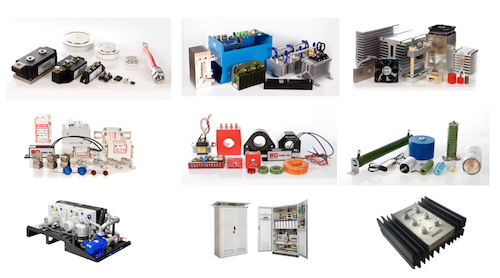 GD Rectifiers has been distributing an extensive range of electronic components for some of the world's pioneering OEMs in the medical, rail, industrial, aviation, electronics and automotive industries for over five decades.
We pride ourselves on our technical expertise within the industry and the ability to provide an exceptional service to our customers. We understand that sometimes the needs of the purchaser and the designer coincide, having immediate access to the latest technology and resources means new projects gain momentum and competitive edge by increasing performance and adding functionality.
Holding stock
The solution for both buyers and designers is the reliability on a distributor to hold stock. We work closely with our customers to ensure we have sufficient stock levels in place for when they require the products, this is usually achieved by a scheduled order, or for smaller amounts of stock, call-off orders.
Whilst we have a broad inventory selection on offer, it is impossible to stock every single component on the shelf at all times. Inventory is expensive, which is why designers and buyers work closely with us to commit to scheduled orders, allowing us to stock their requirements on the shelf months before they require it. This allows us to deliver the product earlier if demand for the part picks up and the customer requires it sooner than anticipated.
Investing in service
Alongside our extensive inventory portfolio, our team work hard to deliver outstanding customer service 24/7. Our engineers are always at hand to answer any technical questions and assist our customers with the design and technical expertise they require.
GD Rectifiers stock over 170,000 components in stock, all available on a next day delivery. We understand that sometimes replacement parts can be an urgent requirement which is why we also offer same day delivery at an additional cost.
Engineer Expertise
We recognise that as well as online tools, sometimes our customers need to speak to our sales team or an engineer about their project. We provide our customers with direct access to our highly skilled engineers, enabling them further advice and support to complete their project. From initial concept right the way through to manufacture, GD Rectifiers is set set up to provide fast, accurate and intelligent support.
With engineers and purchasers in mind
We know it's our job to make the component sourcing process as easy and stress free as possible for our customers. Whether we're working on a quote for an engineer, purchaser or procurement specialist, we make shopping with us a streamline and satisfying process. Whether you need custom builds for one-off projects or initial prototyping with a large production run scheduled, we will work to your specification, budget and timescales to deliver the most cost effective solution as quickly as possible. The same applies for buying components, whether or not you have a large one-off requirement for a scheduled order for a year or a smaller one-off order, we will do our best to provide you with a competitive quote which we're confident won't be beaten elsewhere.
Discover our complete product portfolio today by visiting our website:
Power Assemblies and Controllers
Magnetic Transducers and Wound Products
Traction Converters and Subsystems
For further information on our extensive product range please download our 2019 line card here.
For a quote on an upcoming project, please call our sales team today on: 01444 243 452 or email: .(JavaScript must be enabled to view this email address).