February 2020 - Semikron Power Electronic Stacks - four key factors for success
Published on: 19/02/2020
Semikron's power electronic stacks enable customers to prosper in dynamic markets and meet any global challenge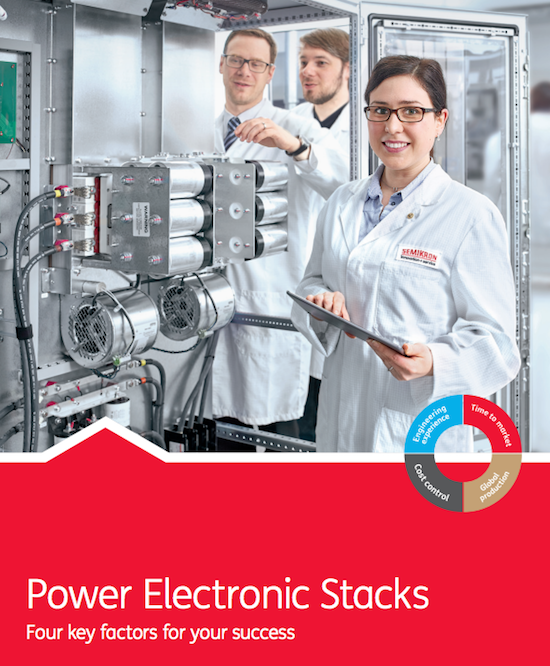 With more than 200,000 stacks in the field, Semikron is the global market leader for power electronic stacks. Their comprehensive portfolio of power assemblies, include the outstanding innovations they have achieved over the last 40 years.
Semikron's services are as multifaceted as their customers, highlighted by these four distinctive attributes: time to market, cost savings, global production and engineering experience. Their passion for power electronics and commitment to high-performance design are the factors that make them your ultimate partner for value creation in the dynamic power electronics market.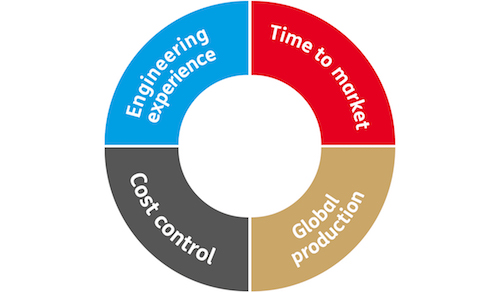 GD Rectifiers has been a distributor for Semikron for over 40 years and provides access to their entire portfolio of: power assemblies, heatsinks and semiconductors (diodes, IGBTs, IGBT drivers, MOSFETs, rectifier bridges, SiC hybrid power modules, SiC power modules, thyristors and thyristor diode modules).
GD Rectifiers designs and manufactures an extensive range of their own power assemblies including: rectifiers, regulators, selenium suppressors and single phase, three phase and hexaphase assemblies.
GD Rectifiers are specialists in power assemblies and have been designing them for customers for over a decade. GD Rectifiers also offer a broad range of assembly components including semiconductor device clamps and heatsink profiles for maintaining the thermal and electromechanical integrity of the components which can be used for diodes, thyristors, gate turn-off thyristors and IGBTs.
For further information on Semikron's comprehensive range of power electronic stacks and components, or to discuss your power assembly requirements with GD Rectifiers, please call GD Rectifiers on: 01444 243 452 or email: .(JavaScript must be enabled to view this email address).