December 2020 - First Look at Crossrail's Farringdon Station
Published on: 17/12/2020
Farringdon station is set to be handed over to TfL within weeks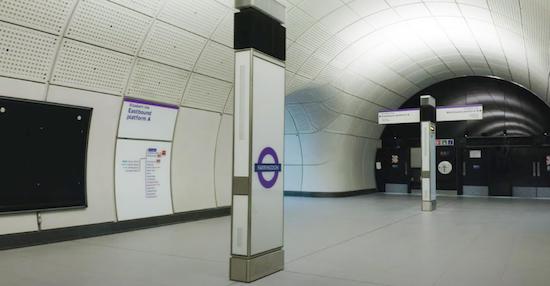 The Farringdon Elizabeth line station has successfully reached a momentous milestone with the completion of construction activity, Crossrail has confirmed.
The station is set to be one of the busiest in the UK, connecting with Thameslink and the London Underground to run links with outer London, the home counties, the City, Canary Wharf and three of London's five airports.
Farringdon is the first of the central London stations to reach the T-12 landmark which means the station works has reached a significant point and is now considered to be 12 weeks away from being handed over to Transport for London (TfL) who operate the Elizabeth line.
GD Rectifiers worked tirelessly to supply heat sinks to fit on top of the 2.1m high units that combines signage with a high-powered LED uplighter, to bounce light off the tunnel's glass reinforced concrete walls onto the concourse floor. The unit also incorporated emergency lighting, fire alarms and public help points.
As the first major sub-surface infrastructure project to be entirely lit by LEDs, Crossrail is leading the way for LED lighting and subterranean infrastructure.
GD Rectifiers is proud to have worked on the project which is set to offer Transport for London huge time and cost savings on maintenance of the Elizabeth line in years to come.
Watch the Station Progress Farringdon video on YouTube here.
Interested in learning more about our R&D projects and heatsink design process and capabilities? Contact our team today for a free, no-obligation quote to discuss how we could help you on: 01444 243 452 or email: .(JavaScript must be enabled to view this email address).