December 2018 - Enerdoor's Motor Protection Snubber Range
Published on: 05/12/2018
GD Rectifiers showcases Enerdoor's motor protection snubber range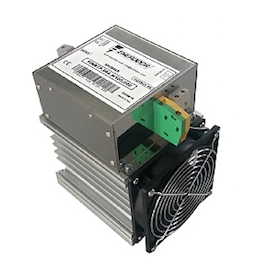 Enerdoor's latest product development, the FIN47SNB snubber benefits markets facing voltage wave reflection issues due to their use of variable frequency drives. Voltage wave reflection is a function of the voltage rise time (dV/dt) and the length of the motor cables. This sensation creates additional overvoltage spikes causing premature degradation and failure to motor insulation and bearings.
The Challenge
It can be challenging for OEMs and system integrators to ensure the installed motors are well protected. Markets using a variable frequency drive (VFD) can often negatively affect the longevity of the motor, in particular the winding insulation and bearings.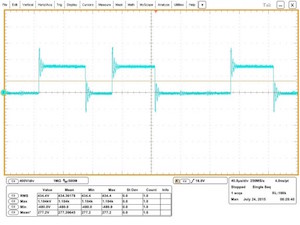 Enerdoor's Solution
Enerdoor's objective was to create a solution, utilising low power loss, in order to maintain the overvoltage spikes. Enerdoor's snubber FIN47SNB is a unique solution that is designed to reduce common mode and differential mode noise. The snubber is used in parallel to the system and is an ideal solution for clients in need of improving the reliability of winding insulation and bearings.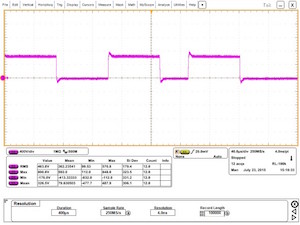 Enerdoor's unique solution featured in FIN47SNB, snubber protects any type of motor configuration, including: 3-phase, 3-phase plus ground and 3-phase plus star point plus ground. The parallel concept allows for easy installation in new or existing applications. The FIN47SNB is a highly reliable product due to the fan, remote indicator and thermic pad.
Unlike similar products, the FIN47SNB is able to protect both winding insulations and bearings at the same time. The Enerdoor snubber is recommended to be installed in close proximity to the motor. For applications with short motor cable <10 metre (30 feet) between the drive and motor, the Enerdoor snubber can be installed inside the cabinet in parallel to the output side of the VFD.
GD Rectifiers are Enerdoor's official UK distributor, they stock Enerdoor's complete range of: DC Filters, Harmonic Filters, Motor Protection Devices, Parallel Filters, Power Factor Correction, Surge Arresters, Voltage Stabilizers and EMI/EFI/EMC Filters.
View the complete Enerdoor range here.
GD Rectifiers are a global manufacturer and distributor of products, services and solutions to commercial and industrial users of power electronic components. They manufacture a wide range of pioneering power assemblies, heatsinks and high voltage diodes. They are also a distributor of electronic components for some of the world's leading manufacturers such as IXYS Corporation, IXYS Integrated Circuits, IXYS RF, IXYS UK Westcode, Semikron, Electronic Devices Inc, Eaton Bussmann, Mersen, Sirio, Telcon, United Automation, Koncar and Ocram.
For further information on Enerdoor's range of snubber motor protection please click here or call GD Rectifiers on: 01444 243 452 / .(JavaScript must be enabled to view this email address).