August 2021 - Mersen Fuses Available at GD Rectifiers
Published on: 31/08/2021
GD Rectifiers offers a wide of semiconductor fuses by Mersen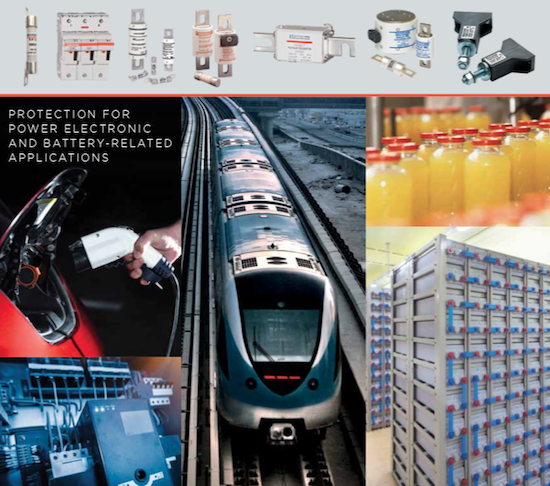 Mersen provides one of the widest range of circuit protection products in the industry, providing solutions for everyone from OEMs and panel builders to MROs and electrical contractors.
GD Rectifiers offers a broad range of semiconductor fuses by Mersen, including: high speed fuses, ferrule-style fuses, NH bladed fuses, BS88 low voltage fuses, miniature fuses, European fuses, high voltage IEC fuses and low voltage IEC fuses.
High Speed Fuses
GD Rectifiers partners with Mersen to support OEM designers and equipment-maintenance customers with a comprehensive line of high speed fuses. Mersen's product lines, such as Protistor PSC Square Body ceramic semiconductor fuses, have been developed to meet worldwide industry standards and match every market with complete lines of north American style round semiconductor fuses, IEC Cylindrical, NH DIN German and British BS88 Standard fuses.
Mersen's High Speed Fuses are designed to:
- Limit the thermal energy (l2t) let-through
- Interrupt very high potential fault currents in extremely short times
- Limit the let-thru current in case of a fault
- Ride through normal transient overload conditions
- Withstand heavy duty cycling capabilities
Typical Applications
- Protection of power inverters, converters and rectifiers, AC and DC drives
- DC common bus
- Reduced voltage motor starters
- UPS systems
- Protection of capacitor banks
- Switchboard and control panels
- DC grids
High Speed Fuses Vs Regular Standard Fuses
High speed fuses are designed to protect semiconductor devices against overcurrent conditions. They are specifically designed to reduce the l2t, peak let-through current and arc voltages during a fault condition. Most electric powered products today require semiconductor technology to some degree. Mersen extends it's electrical protection to IGBTs, Silicon Carbide (SiC), GaN, thyristors, triacs, diodes and other solid-state components, providing a wide range of voltage requirements, unique mounting configurations and special protection characteristics.
| | | | | | | |
| --- | --- | --- | --- | --- | --- | --- |
| | Overcurrent Protection | Standards | Safety Standards | Ratings | Type of Protection | Purpose |
| Semiconductor & Special Purpose Fuses | Power Semiconductor | IEC or UL recognised component | Internationally harmonised (UL/IEC/CSA/CCC) | Ultra-fast and low-energy | Ultra-fast and low energy | Sensitive component and topology protection |
| Standard Fuses | Cable/overload protection | IEC or UL listed component | Local specific | Short circuit and overload | Short circuit and overload | Provides general protection to power sources and AC loads |
Mersen's High-Power Fuse Test Labs
Mersen offers customers global test capabilities for testing products in North America (based in Newburyport, Massachusetts) and in Europe (based in Saint Bonnet de Mure, France). Mersen's labs can conduct fuse performance testing in AC and DC applications under UL/CSA or IEC standard guidelines. Utilising state-of-the-art instruments and software to provide accurate run-testing services and in-depth analysis.
Custom Fuse Requirements
GD Rectifiers works closely with customers to utilise Mersen's labs to create custom-fuses, enabling quick testing of prototypes, playing a fundamental role in the quality control program for Mersen's electrical protection products.
A Global Reputation
Mersen's reputation for outstanding technical expertise, product quality and engineered safety is the result of over a century of design and manufacturing knowledge, coupled with state-of-the-art equipment in various ISO-9001 and ISO-14001 registered facilities around the world.
Northern American Style Fuses
Mersen's north American style high speed fuses are designed for the specific protection of diodes and other semiconductor devices. These fuses are very compact relative to their ampere ratings, especially the hocky-puck type in the higher ampere ratings.
Features
- Low l2t minimises damage to protected components on short circuit
- Controlled arc voltage reduces stress to circuit components during fuse clearing
- Choice of mounting types helps in equipment design
Applications
Protection of heavy-duty devices such as electrochemical rectifiers
Approvals
- UL recognised component File #E60314
- AC and DC approvals vary by fuse type
PSC Square Body
Mersen's 690/700V Protistor Semiconductor (PSC) square body fuses provide maximum flexibility in equipment design and ultimate protection for today's power conversion equipment. Mersen's square body fuses are available in four different body sizes, each size has more than seven worldwide acceptable mounting styles. The different mounting styles and body sizes along with a board range of ampere ratings allow greater flexibility in equipment design.
Features
- Choice of mounting styles gives wide choice for equipment design
- Broad range of ampere ratings in a given body size for design flexibility
- UL/CSA/IEC 60269-4 compliance for worldwide semiconductor applications
Applications
Protection of rectifiers, inverters, DC drives, UPS systems, reduced voltage motor starters and any other equipment n globally accepted applications
Approvals
- UL recognised component file E76 491
- IEC 60269-4 certified
- CSA 012636 0 000
- CCC approved
Protistor IEC Cylindrical
Mersen's Protistor IEC Cylindrical fuses are fast acting, full range fuses utilise in the protection of inverters, UPS and other discrete semiconductors devices. They are available with blown fuse indicator option.
Features
- Extremely high interrupting rating
- With built in trip-indicator
Applications
- Protection of power semiconductors according to IEC 269.1 and 4
Approvals
- UL recognised component UL file E76491
- IEC 269-4 compliance
- Additional approvals by specific fuse types
Download Mersen's Fuse Catalogue here
GD Rectifiers has been an official Mersen fuse distributor for over twenty years, experts in electrical power products and offering global electrical protection with custom solutions. GD Rectifiers offers Mersen's broad range of fuses, fuse holders, fuse blocks, switches, surge protection devices and associated accessories.
GD Rectifiers hold some of Mersen's industry leading fuses and surge arresters in stock, available on a next day delivery service. As an authorised distributor, GD Rectifiers offers the best pricing, lead times and technical expertise for customers looking to purchase Mersen components.
For further information on Mersen fuses or to discuss your enquiry with our sales team, please call: 01444 243 452 or email: .(JavaScript must be enabled to view this email address).