April 2022 - Enerdoor's EMI Filters
Published on: 27/04/2022
Discover the types of EMI-RFI Filters available today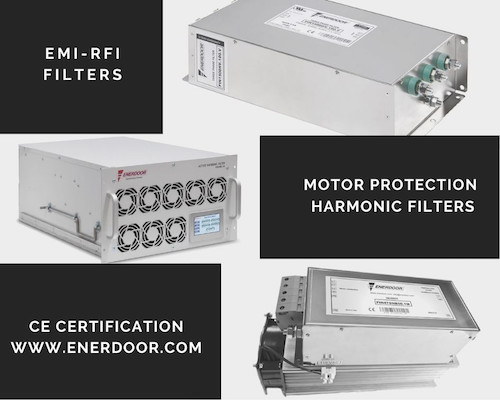 GD Rectifiers is the UK's exclusive distributor for Enerdoor, an international leader in the development and production of power quality and electromagnetic solutions for automated machinery and industrial plants.
Shop from single phase, three phase and three phase plus neutral EMI-RFI filters.
GD Rectifiers offers competitive pricing, fast delivery and expert technical support on hundreds of EMI-RFI filters, motor protection devices, power factor correction and harmonic filters.
Visit our website today or contact us for a quote:
01444 243 452 / .(JavaScript must be enabled to view this email address)