April 2021 - Eaton's Bussmann series IEC High Speed Fuse Links Catalogue
Published on: 21/04/2021
Download the latest IEC high speed fuse links catalogue today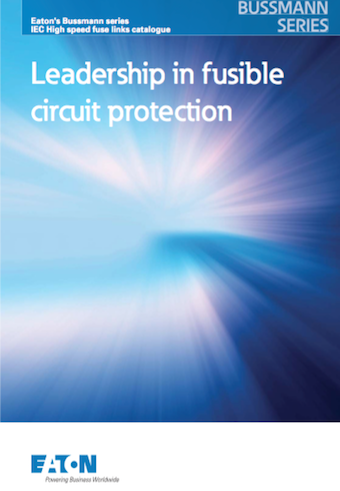 Eaton manufactures over 50,000 Bussmann series part numbers, covering extensive fusible circuit protection solutions for a wide range of applications, including residential, industrial, motor protection, power conversion and distribution.
Eaton's team of specialist engineers and field application engineers play a leading role in the international standardisation of fuse links offering a comprehensive selection across a broad range of applications.
Download Eaton's Bussmann series IEC High Speed Fuse Links Catalogue here.
GD Rectifiers is an official distributor for Eaton's Bussmann series and partners with the manufacturer to offer customers the complete range of Bussmann's semiconductor fuses, including: battery storage fuse links, high speed fuses, high voltage fuses, IEC and British Standard fuses, Industrial fuses, Low voltage UL and CSA branch circuit fuses, medium voltage fuses and square body fuses.
For further information on Bussmann fuses, please call our sales team on: 01444 243 452 or email: .(JavaScript must be enabled to view this email address).