May 2022 - IXYS 3-Phase Rectifier Bridges
Published on: 19/05/2022
Available in 40A/800V to 200V, in compact GUFP package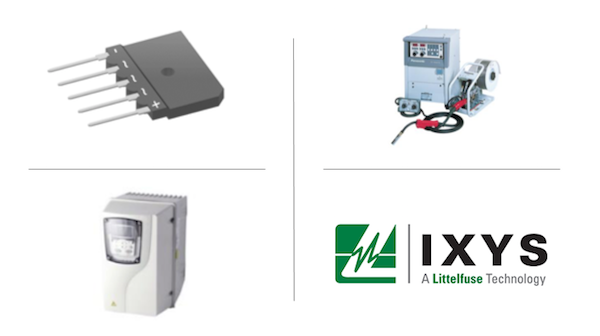 IXYS/Littelfuse offers fully insulated 3-phase rectifier bridges with blocking voltages from 800V up to 2200V, in a compact and easy to mount GUFP package with enhanced creepage and clearance distances. They provide extended and market-leading ratings of 40A, 800V to 2200V for a rugged and space-efficient input rectification solution.
Benefits
- Designed for rugged and efficient input rectification with low leakage current
- Extended reliability
- High creepage and clearance distances for easy fulfilment of international standards
- No additional insulation needed
Features
- Clip-soldering construction
- Planar passivated diodes
- Insulated package with 2.5kV insulation voltage
- Creepage and clearance distance
- On surface terminal to backside dSpb >= 8mm
- On surface terminal to terminal dSpp >= 8mm
- Through air terminal to backside dApb >= 4mm
- Through air terminal to terminal dApp >= 5.5mm
Applications
Three phase rectification in industrial applications such as:
- Industrial drives
- Welding
- Battery charging
- Industrial power supplies
Datasheets
GD Rectifiers is an authorised distributor for IXYS, stocking a wide range of their power semiconductor components including: diodes, IGBTs, inverter modules, MOSFETs, rectifier bridges, AC controlled thyristors, SIC Power MOSFETs, SiC Schottky diodes, switchable current regulators, thyristors, thyristor diode modules and thyristor module accessories.
For further information on IXYS' 3-Phase Rectifier Bridges please call GD Rectifiers on: 01444 243 452 or email: .(JavaScript must be enabled to view this email address).