IXYS UK Capacitors
IXYS UK, also known as Westcode, offer a wide range of power capacitors to suit most applications from filtering and smoothing DC voltages to GTO/IGBT snubber circuits and medium frequency applications.
IXYS UK also offers a range of bespoke DC-link capacitors which are designed specifically for applications that utilise the range of 2.5kV, 4.5kV and 6.5kV press-pack IGBTs.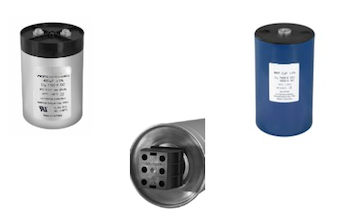 Power capacitors are used for a wide variety of applications, even where extremely non-sinusoidal voltages and pulsed currents are present. Both AC and DC Capacitors are available from IXYS UK, the AC Capacitors are periodically recharged during operation and the DC Capacitors are periodically charged and discharged without recharge.
View the full IXYS UK's Power Capacitors range here.
For further information on all IXYS UK Capacitors please call: 01444 243 452 or email: .(JavaScript must be enabled to view this email address).
IXYS UK Westcode
IXYS UK Westcode, formerly Westcode Semiconductors has been at the forefront of power semiconductor design. Supporting a truly worldwide and diverse market place, IXYS UK Westcode has evolved in to one of the world's leading manufacturers of high power semiconductors.
Further information:
You can find further information on IXYS UK Westcode using the following links:
Tel: 01444 243 452
Fax: 01444 870 722
Email: enquiries@gdrectifiers.co.uk