September 2016 - SEMITRANS 20 - new standardised medium voltage package
Published on: 09/09/2016
The SEMITRANS 20 solves the limitations of conventional medium voltage module concepts and provides a new design approach for inverters in applications such as transportation, industrial drives and grid infrastructure.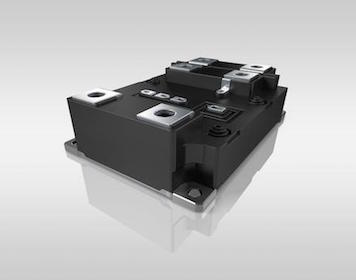 Optimised for the medium voltage market with the latest 3.3Kv IGBTs, the SEMITRANS 20 is designed as a half bridge configuration featuring a build-in temperature sensor and opposite DC and AC power terminals. Compared to conventional modules, the stray inductance is reduced by up to 75%, providing higher operational safety and easy paralleling.
The new SEMITRANS 20 allows a higher degree of scalability and flexibility in medium voltage inverter design. The standardised package meets the increasing demands for lower cost, higher efficiency and durability for power electronics in transportation and infrastructure industries.
Key Features
- Medium voltage standard package
- Latest 3.3Kv N-channel F-IGBT
- Low inductance
- 450A half-bridge
- Scalable and flexible building blocks
- Easy paralleling
Product Range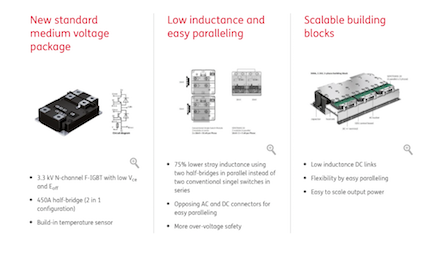 GD Rectifiers are a UK distributor for SEMIKRON, with over 50 years of experience, they are an ISO 9001:2008 registered company that design and develop bespoke power semiconductor assemblies to control voltage, current and frequency for international industrial markets.
For further information on all SEMIKRON products click here or alternatively call our friendly sales team for a quote today on: 01444 243452.
Find out more about the latest GD Rectifiers product range here.