October 2017 - Engineering Design Show 2017 Highlights
Published on: 27/10/2017
The highlights from this years Engineering Design Show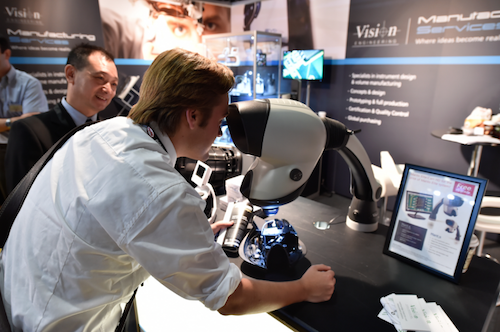 This years Engineering Design Show showcased the best of British design and innovation, attracting more than 4,000 engineering professionals throughout the industry.
EDS took place at the Ricoh Arena in Coventry from 28th-19th October and featured 220 exhibitors and 23 inspiring conference sessions and workshops that delivered practical advice and real design guidance to visitors.
The EDS conference hosted 24 keynote presentations delivered by editors of New Electronics and Eureka Magazines, which offered insight and debate. Other keynotes were brought to the show by senior engineers at leading brands across aerospace, automotive, motorsport, electronics and much more. Each providing their own insights in to the industry and the future of design engineering.
This year the show focused on virtual reality engineering design systems from Lenovo alongside a PCB 3D printer featuring nanotechnology specifically for PCB designers. Product highlights included: Ocado, Robo Challenge, designers of Robot Wars' house robots, NXP and Lenovo.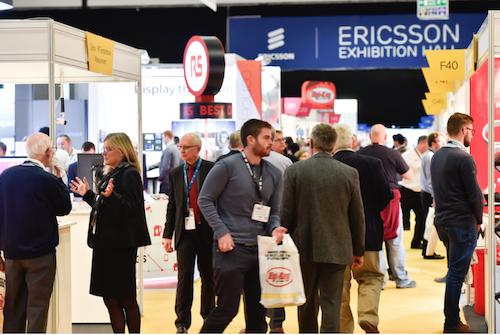 EDS provided a dynamic environment for visitors to interact with suppliers, customers, and colleagues. As one of the favourite exhibitions in the industry, it is packed with projects from the latest technologies, materials, tools, software and services enabling visitors to have direct access to the relevant supply chains.
The show continues to provide a great networking opportunity and presents new design solutions allowing visitors to discuss the trends driving design engineering forward. Visitors also have the opportunity to try and test the very latest and emerging design tools in the Future Zone which is one of the shows most popular features.
EDS continues to be the only show in the UK specifically aimed at the modern design engineer, which is why so many visitors attend, especially the younger, future engineers.
Whilst plans for EDS 2018 are well under way, click here to find out more about the Engineering Design Show and learn more about how you could exhibit or attend next years show.