March 2018 - Embedded World 2018 Highlights
Published on: 29/03/2018
We share the highlights from this years' Embedded World Exhibition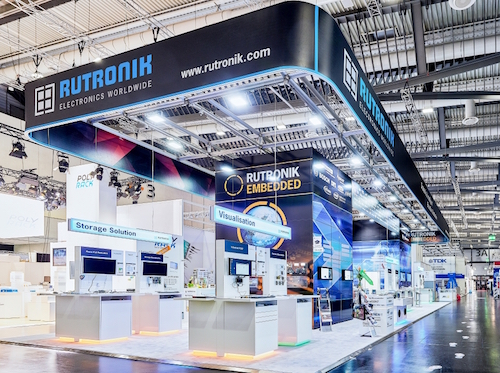 This year's Embedded World took place between 27th February and 1st March in Nuremburg, Germany. The exhibition welcomed 30,000 visitors and over 1,000 exhibitors.
The conference theme over the three-day event addressed 'Embedded Goes Autonomous', with topics including embedded vision, IoT, autonomous systems, security and safety and hardware engineering.
Lynx Software Technologies
Lynx Software Technologies explained its strategy for building on LynxSecure 6.0 to help create the internet of trust on which ADAS and connected industrial infrastructure can be delivered.
They also discussed their whitepaper on Spectre, "Spectre allows an attacker to extract unauthorised memory both within an application address space – random stack and head memory, for example – and across address spaces, including OS/hypervisor kernel memory."
Avnet Silica
Avnet Silica featured over 60 demonstrations of boards and tools across the three days. They focused on key technologies for the development of IoT products and systems, along with a demonstration of the Microsoft HoloLens.
National Instruments
National instruments highlighted hardware-in-the-loop test, embedded software verification and validation, along with measurement and control. The platform accelerates productivity for a range of applications in automated test and automated measurement in a range of industries, including automotive.
Rutronik
Rutronik showcased system concepts ranging from networked sensor hubs to gateways and enterprise solutions. One of their key focuses was the emphasis for displays, storage media and embedded boards to be robust and available long-term. Rutronik's smart booth showed integrated wireless solutions, high security semiconductors and cloud services.
GD Rectifiers is the UK's largest distributor of electronic components; they work directly with some of the world's leading manufacturers. For further information on GD Rectifiers' complete product range click here.
Alternatively, discuss your next project with our team on: 01444 243 452 or email: .(JavaScript must be enabled to view this email address).
To register your interest for next year's Embedded World, click here.