January 2018 - SEMIKRON Launches New PV-SKiiP4
Published on: 29/01/2018
SEMIKRON introduces PV-SKiiP4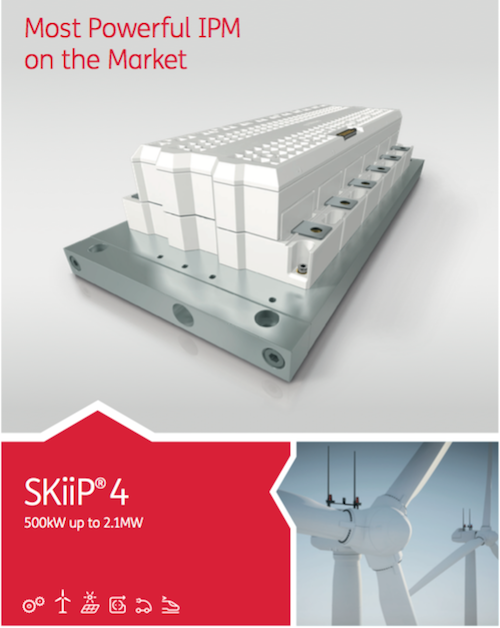 SEMIKRON's new PV-SKiiP4 with extended transient DC-link voltage rating of 1500V implies that this voltage level occurs for a short and limited time duration as it is valid for typical PV-application conditions. The PV-SKiiP4 series has a unique internal low inductive construction which permits switching operation with a slightly extended safe operating area at low start-up currents. The PV-SKiiP4 is a cost and power loss efficient solution for 1500V PV-solar application.
The PV voltage profile shall be carefully checked and customers should consult SEMIKRON's application engineering team and distributors for a reliable operation of the SKiiP4 under PV-solar specific conditions.
View SEMIKRON's 1500V Solar Applications Brochure here.
GD Rectifiers is an authorised European Distributor for SEMIKRON, they offer the complete portfolio of: thyristors, diodes, IGBTs, MOSFETs, rectifier bridges, thyristor diode modules, heatsinks and power assemblies.
For further information on the new PV-SKiiP4 please contact GD Rectifiers on: 01444 243 452 / .(JavaScript must be enabled to view this email address).