February 2018 - GD Rectifiers Servicing the Rail Industry for 50 Years
Published on: 14/02/2018
GD Rectifiers has been servicing the rail industry for over 50 years, developing and manufacturing critical components, solutions and technologies. We design, engineer and commission solutions to deliver safe, reliable and cost effective solutions.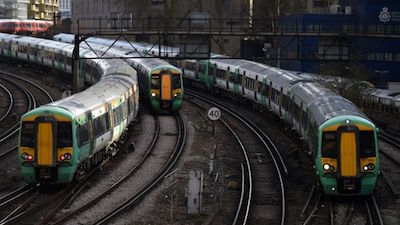 We offer a wide range of products for rolling stock applications, such as breakers, miniature circuit breakers and cable protection systems.
Capacitors
We are a leading distributor for API Capacitors who supply a wide range of capacitor products to many train manufacturers, operators and maintenance depots throughout the world.
API's products are utilised in a variety of applications on-board many electric, diesel electric locomotives, multiple units, metro systems and tramways. They design and engineer state-of-the-art products at their British manufacturing facility in Norfolk.
IGBTs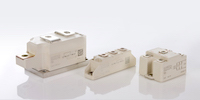 IGBTs are used across a wide range of railway traction technologies. We stock a large range of IGBTs from IXYS, IXYS UK Westcode and SEMIKRON, featuring pioneering press-pack IGBT technology, available in numerous packages.
MOSFETs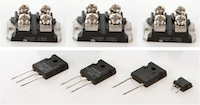 MOSFETs provide auxiliary power supplies in the railway sector, we stock a broad range of MOSFETs by IXYS and Semikron.
Thyristors
Gate turn-off thyristors are designed specifically for railway traction, we stock a wide range of IXYS UK Westcode GTO thyristors (both stud and capsule) featuring buffer layer, fine pattern and transparent emitter technologies.
Resistors

Resistors are used across trams, metro, light rail and high speed trains, they all need resistors for different kinds of applications. We stock a wide range of resistors, including: HS Aluminium Resistors, FPA Style and Thick Film Resistors, Vitreous Enamelled Resistors and OHMITE Tap 1000 and 2000 Series.
High Voltage Diodes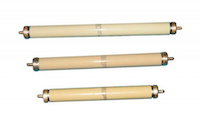 Our range of high voltage diodes are usually used in overhead signalling lines and on the tracks. Our range of high voltage diodes cover the IXYS UGE range and are easily bolted together using an Mxx thread and can be used to make a variety of circuits in a small space.
Fuses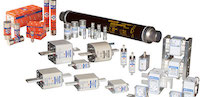 Our wide range of Bussmann, Mersen and IXYS UK Westcode fuses are used in main and signalling circuits at railway stations.
Trackside Converters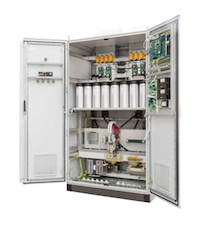 We stock a wide range of trackside converters for coaches, trains, trams and locomotives, they are fed with energy from overhead line, they supply various loads in substations, including power supply for integrated lighting and information systems, railway signalling and protection systems.
Liquid Cooling Systems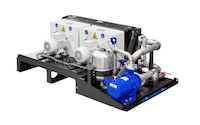 We work with KONČAR to design a range of customised liquid cooling systems, designed for installation in the traction converter, using water to cool the converter power modules.
Power Electronic Building Blocks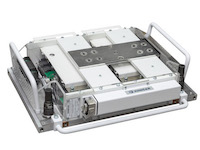 We also work with KONČAR on a range of power electronic building blocks, designed for propulsion converters in traction applications.
Our focus on the railway supply industry allows you access to the widest selection of standard and customised rectifiers, IGBTs, MOSFETs, thyristors, diodes, heatsinks, high voltage semiconductor components, converters, liquid cooling systems, power electronic building blocks and capacitors.
GD Rectifiers are proud to be RISQ accredited, we support Great Britain's leading railway providers such as Network Rail, Transport for London, passenger and freight operating companies, rolling stock organisations, main infrastructure contractors and many other buying organisations in the management of supply chain risk.
Our extensive team of engineers are ready to help you on your next project, tailoring your needs to your business. For further information on GD Rectifiers' railway components and systems, please call: 01444 243 452 or email: .(JavaScript must be enabled to view this email address).