February 2018 - SEMIKRON's Power Electronic Stacks
Published on: 23/02/2018
Speed up your time to market with SEMIKRON's extensive range of power electronic stacks

SEMIKRON is the global market leader in power electronic stacks, with over 200,000 assemblies in the field, they offer an extensive range of power stacks from simple modules on heat sinks to fully integrated cabinets.
SEMIKRON has five global stack centres which provide optimised, pre-qualified and field-tested stack assemblies. Their stacks are available on short lead times making it easy to customise their customers' requirements.
The controller is powered by the rugged and reliable national instruments general purpose inverter controller (GPIC) design and deployment platform. This platform includes a complete design suite covering circuit design, simulation, graphical control code development using LabVIEW, test and a complete validated and verified runtime software stack.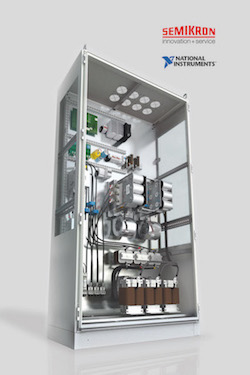 SEMIKRON and national instruments enable companies to enter markets worldwide, when time to market really counts.
System Components
1 – Ni General Purpose Inverter Controller (Xilinx Zynq 7020 SoC Dual ARM Cortex-A9 with FRGA/DSP &IO)
2 - Power Supplies
3 – Grid voltage sensors (line-neutral)
4 – Precharge circuit
5 – Main contractor
6 – SEMIKRON SKiiP stacks (back-to-back) 2x SKiiP613GD123
7 – Grid current sensors
8 – EMI filter
9 – line filter
10 – Fuses and terminal blocks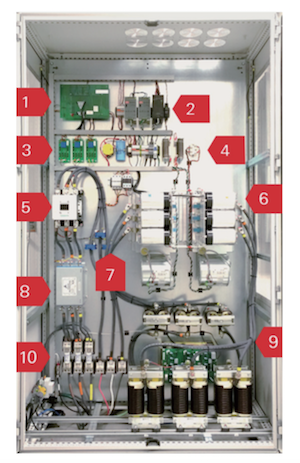 Key features
SEMIKRON's evaluation kits (>100KW) allow to:
- Get controller running in a few hours
- Get a system running in a few hours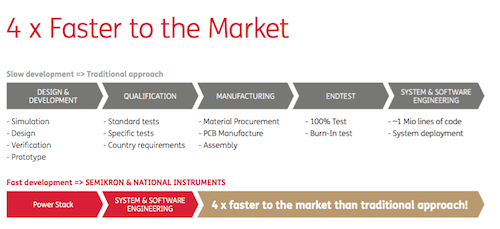 The evaluation kit covers the following topologies:
- Energy storage/2 stage
- Wind energy/DFIG
- Solar energy
- Motor drives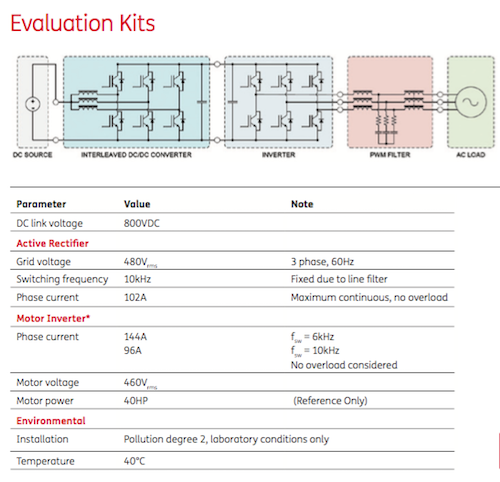 GD Rectifiers is one of the Europe's leading distributors for SEMIKRON, having partnered with the world leading manufacturer of power modules for more than 50 years.
Shop SEMIKRON's wide range of power electronic stacks from GD Rectifiers here.
For further information on SEMIKRON's power electronic stacks, please contact GD Rectifiers on: 01444 243 452 or email: .(JavaScript must be enabled to view this email address).