February 2018 - GD Rectifiers: The Official UK Distributor for the Enerdoor Group
Published on: 05/02/2018
Enerdoor appoints GD Rectifiers as their UK Distributor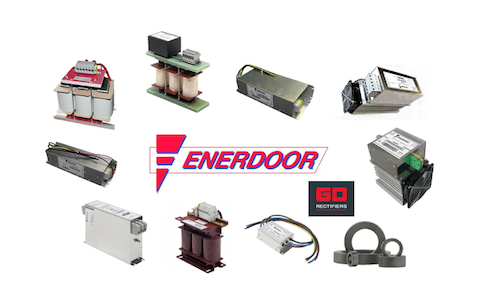 GD Rectifiers is the UK's leading independent distributor of electronic components and have been servicing engineers and buyers in the aviation, automotive, rail, industrial and medical industries for over 50 years.
Alongside distributing for some of the world's most renowned manufacturers within the electronics market, including: semiconductors, circuit protection devices, passive components and electromagnetic solutions, they also manufacture their own range of power assemblies, heatsinks, high voltage diodes, obsolete semiconductors and customised capacitors.
GD Rectifiers has built its reputation as the go-to custom power specialist for engineers, buyers and procurement specialists looking for the right products at the right price. Their team of experienced engineers are at hand ready to help with technical support and advice.
As part of the collaboration, GD Rectifiers is now the official UK distributor for the Enerdoor Group, distributing their wide range of circuit protection, passive components and electromagnetic solutions to the UK market. Their extensive product range includes: Motor Protection, Harmonic Filters, Power Factor Correction, Surge Arresters, Voltage Stabilisers, EMI Filters and RFI Filters.
Reasons to Buy Enerdoor Products from GD Rectifiers
Cost Effective
As an official distributor for Enerdoor, GD Rectifiers are able to offer competitive pricing on Enerdoor's complete product range and can help create a cost-effective concept to simple installation and reduce the amount of components required.
Reduced Time to Market
GD Rectifiers can help reduce your time to market by working closely with you on your project to ensure your ideal production schedules and delivery deadlines are met.
Hold Stock
GD Rectifiers understands that customers sometimes lack storage space to hold parts, which is why they provide a holding facility at their warehouse for customers that place call-off or scheduled orders for their projects.
Account Management
GD Rectifiers offers a personalised account management system for repeat customers, simply tell them your specification and forecast for the product and they'll notify you any cost savings that can be made on the job, keep you updated with delivery times and production schedules and notify you when your call-off order is running low.
Save Time
GD Rectifiers' team of experienced engineers can offer technical support at the touch of a button, saving time on researching, installation and down-time for the end customers.
For further information on Enerdoor's product range please click here.
To discuss your requirements please contact GD Rectifiers today on 01444 243 452 or email: .(JavaScript must be enabled to view this email address).