December 2017 - Compliance in Electronics
Published on: 12/12/2017
The legislation that affects the electronics industry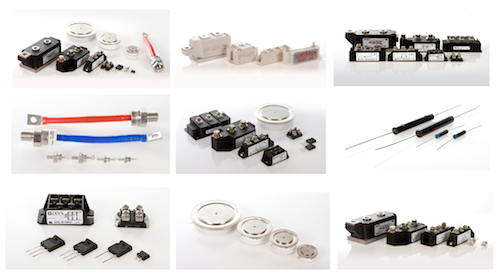 There are four main types of legislation which affects the electronics industry: RoHS, WEEE, UL listed and UL recognised.
RoHS
RoHS is the acronym for Restrictions of Hazardous Substances, also known as EU Directive 2015/863. The legislation has been revised three times and the current version is titled RoHS 3, the recent revision in 2015 saw an additional three restricted substances added to the existing list. Manufacturers and distributors of power electronic components must adhere to the EU Directive.
RoHS highlights the maximum levels for the ten restricted substances listed in the directive:
- Lead (Pb): <1000ppm
- Mercury (Hg): <100ppm
- Cadmium (Cd): <100ppm
- Hexavalent Chromium: (Cr VI): <1000ppm
- Polybrominated Biphenyls (PBB): <1000ppm
- Polybrominated Diphenyl Ethers (PBDE): <1000ppm
- Bis (2-Ethylhexyl) phthalate (BBP): <1000ppm
- Benzyl butyl phthalate (BBP): <1000ppm
- Dibutyl phthalate (DBP): <1000ppm
- Diisobutyl phthalate (DIBP): <1000ppm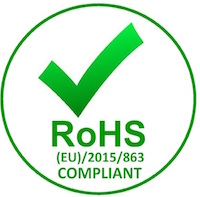 WEEE
WEE is an abbreviation for Waste from Electrical and Electronic Equipment, also known as the WEE Directive 2002/96/EC which covers the treatment, recovery and recycling of electric and electronic equipment. All applicable products in the EU market must pass WEEE compliance and carry the 'wheelie bin' sticker. This legislation was introduced in 2002 because 90% of unwanted components end up in landfills.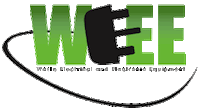 UL Listed
Products that carry the 'UL Listed' approval label have been tested by UL 'to nationally recognised safety standards and has been found to be free from reasonable foreseeable risk of fire, electric shock and related hazardous in a division 2 environment."
UL Listed approvals follow strict industry and national safety standards; it is hard for a component to achieve this status but it is common for products used in harsh environments to be labelled UL listed.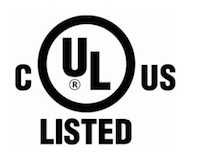 UL Recognised
Products that carry a 'UL recognised' mark have followed "testing and evaluation of component products that are incomplete or restricted in performance capabilities." UL recognised products are often used in complete end-products and systems, and may require additional installation precautions such as cable trays or housing devices to protect the product from chemicals or liquids.
UL recognised approvals are easier to obtain, manufacturers can designate which components they'd like recognised based on construction and material. Because UL recognitions are not restricted by stringent safety restrictions.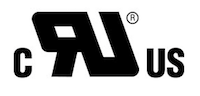 GD Rectifiers is a leading distributor of electronic components, they also manufacture their own range of power assemblies, heatsinks, rectifiers and high voltage diodes.
A large range of electronic components sold by GD Rectifiers are UL recognised by some of the world's leading manufacturers and all of the components are RoHS compliant.
Download GD Rectifiers' Line Card.
For further information on GD Rectifiers' product range or to find out more about their compliance in the industry, please call their sales team on: 01444 243 452 or email: .(JavaScript must be enabled to view this email address).